Labels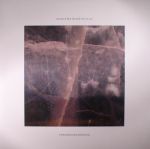 Into My Own
(limited gatefold transparent vinyl 2xLP + MP3 download code)
Cat: ASIPV 009. Rel: 28 Aug 17
Ambient/Drone
Pilgrim (4:45)

We Just Scratched The Surface (4:18)

Ein Kleines Lied (2:22)

Walk On Leaves (3:48)

Dornenreich (3:54)

It Turned Blue (3:27)

Lightbeams (2:53)

Perpetuum II (6:26)

The Return (2:56)

Lyyrian (3:38)

Morning Fog (3:32)

Stars Collide (3:17)
Review: Mary Anne Hobbs has been waxing lyrical about this sophomore collaborative set from Arovane and Hior Chronik, and it's easy to see why. The album's genius lies in the duo's atmospheric combination of crackling field recordings, lucid electronic instrumentation, and the melancholic poignancy of classic piano motifs. While they're naturally more at home delivering atmospheric, slowly unfurling ambient pieces - and there are plenty scattered across the album - the production pair's more up-tempo efforts are generally equally as impressive. Tracks such as "Lightbeams", 'Perpetum II" and "Eines Klein Lied", where their beautiful music is underpinned by bustling and bubbly machine percussion, are particularly impressive.
…

Read more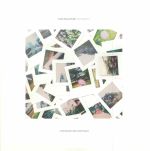 Cat: ASIPV 011. Rel: 16 Apr 18
Ambient/Drone
Cry Your Eyes (7:28)

Who You Were (9:05)

Only Suns Rise (9:23)

Time Can Wait (7:12)

Some Never Fall (8:12)

Never Forget Us (8:55)

Spaces & Times (9:25)

Walk On By (8:59)
Review: Brock Van Wey (bvdub) revives his cult Earth House Hold alias for A Strangely Isolated Place, with his slow-burning, House-music-inspired, long play, 'Never Forget Us'.

A Strangely Isolated Place, and label founder, Ryan Griffin has long sought a partnership with Brock, with many believing it may one day materialize in his suitably infamous ambient output known on labels such as n5MD, Glacial Movements and Quietus. But after their relationship grew, Brock and Ryan realized a mutual respect and passion for the classic sounds of house music - the roots and inspiration of Brock's Earth House Hold project.

Whilst followers of bvdub and ASIP may be surprised to hear the two teaming up on this specific alias of Brock's, Never Forget Us opens us to a new expression of ambient-inspired music, pushing the many boundaries, forms and genres it can evolve into or indeed, evolve from.

A noticeably deeper and more evocative evolution from the first Earth House Hold release, Brock has built an album focused on progression, starting with deep, slow-churning ambient cuts, gradually introducing House elements as the album evolves. Using only instruments and sounds from the early House-era, as is the ethos of Earth House Hold, Brock builds an effortlessly sequenced collage of deep, mystifying, and emotional pieces, combining his signature ghostly vocals with rumbling off-kilter bass-lines and slowly rising atmospheres.

As with many of Brock's productions, 'Never Forget Us' is an ode to some of the many memories and experiences that helped influence the producer he is today. From his trademark ambient epics, to his unique brand of ambient house, each reflecting his history, forever lingering in his years DJ-ing ambient chill rooms and deep house basement affairs beginning nearly thirty years ago . With the return of Earth House Hold, the story is told not only through the reflective nature of the music, or the collage of original pin-hole photographs taken by his good friend Mamii, but the mutual appreciation for a sound from years gone-by, brought to life again, yet living its own life, in a way only someone like Brock could.
…

Read more