This Week: Balearic/Downtempo
Cat: DCLS 034LP. Rel: 11 Dec 17
Jenkem (5:03)

Rick James Dwells In The Abyss (5:13)

Babylon On The Hudson (6:02)

Fixing The Shadows (4:25)

The Canyons Of Lower Manhattan (6:03)

A Candle For The Moth (4:01)

Heure D'or (5:00)

Cherry-Skin Blanket (3:54)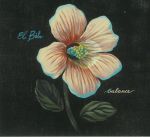 Cat: WONDERCD 34. Rel: 11 Dec 17
Coro Del Amanecer (with Veronica Valerio)

Corazon De Rubi (with Minuk)

Tlacotlan

Juku (with Rumbo Tumba)

Chucum

Complete (with Dina El Wedidi)

Xica Xica (with Uji & Barrio Lindo)

Brigantes

Papan (with Citlaly Malpica & Pablo Emiliano)

Ynglingtal (with Jhon Montoya)

Madre Tierra (with Luzmila Carpio)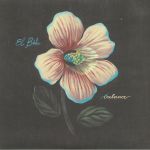 Cat: WONDERLP 26. Rel: 11 Dec 17
Coro Del Amanecer (with Veronica Valerio) (4:04)

Corazon De Rubi (with Minuk) (4:09)

Tlacotlan (4:09)

Juku (with Rumbo Tumba) (4:07)

Chucum (4:45)

Complete (with Dina El Wedidi) (3:43)

Xica Xica (with Uji & Barrio Lindo) (4:25)

Brigantes (4:57)

Papan (with Citlaly Malpica & Pablo Emiliano) (4:33)

Ynglingtal (with Jhon Montoya) (4:20)

Madre Tierra (with Luzmila Carpio) (6:47)
Review: New York City based Wonderwheel are excited to release the debut album by El Buho. UK born Robin Perkins is now based in Paris but spent the last two years living in Mexico City where he's working, playing and producing music. The Balance LP represents a meeting of different currents that make up Perkins' music: a fascination with the natural world (and its protection), with the rhythms/traditions of Latin America (Cumbia, Son Jarocho, Andean) and with modern electronic music and production aesthetics. Mixed with this is his idea of 'nature music' by using field recordings alongside synthesized sounds, Balance is also an album that celebrates community and collaboration; showcasing collaborations with 10 different artists from Latin America and beyond: producers, instrumentalists and singers. The message that sits behind this music is to value on the one hand the power of community, of collaboration and of our modern/globally connected world - but also the remembrance, protection and celebration of the very earth we depend upon for our existence.
…

Read more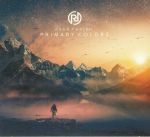 Cat: BHCD 161. Rel: 11 Dec 17
Time Lapse

Stories In Motion

Voyager

We Are The Colors

Endless Summer

Find You (with Christian Burns)

In Your Arms

Exhale

Safe In This Place (with Christian Burns)

Illuminate

Release

Golden Sky

Stars Collide

Stories In Motion (Sunny Lax remix)

Stars Collide (Thomas Datt remix)

Skies

Shooting Star

United

Forava

Starlapse

Long Way Home

Coming Home

True

Lift You

Seven Seas

Skyline

Echo

Window

Ultralight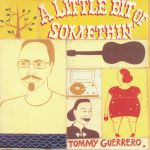 Cat: BEWITH 024LP. Rel: 11 Dec 17
Blue Masses (2:30)

Four Trk Samba (2:35)

Tiny (2:06)

Numb Millenium (1:43)

100 Years (3:15)

Pescadito (2:27)

Azucar (2:05)

Flux & Meter (2:51)

It's Raining Again (2:11)

Today Like Everyday (3:20)

Soul Miner (3:04)

As The Sea Holds Creatures Vast & True (3:59)

So Blue It's Black (3:54)

Little Chin (2:42)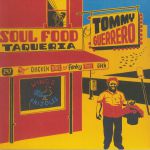 Cat: BEWITH 026LP. Rel: 11 Dec 17
Lectric Chile Goat (intro) (0:57)

Abierto (3:58)

Organism (4:07)

Thank You MK (3:51)

Tatanka (4:09)

Train Of Thought (interlude) (1:20)

It Gets Heavy (feat Gresham Taylor) (3:23)

Thin Brown Layer (4:39)

So Many Years Ago (interlude) (0:31)

Terra Unfirma (4:04)

Gettin It Together (feat Lyrics Born) (3:21)

Another Brother Gone (2:25)

Broken Blood (3:47)

And The Day Goes By (interlude) (1:30)

Lost Unfound (3:30)

The Color Of Life (3:55)

Falling Awake (3:53)
Review: Tommy Guerrero is a constantly insightful figure in the downtempo scene. In fact, everything about the man protrudes good vibes and a chilled, leaned-back sort of mood. As an important side note, he was one of the original skateboarders back in the 1980's, running wheelies and exporting the culture to mainland Europe, along with his connection to lounge music. Soul Food Taqueria is a 2003 album, originally out through the mighty Mo Wax, and now reissued finely on Be With. We love everything about this album, form its positive TOV, to the artwork and its seamless blend of hip-hop and ambient, a cocktail that still tastes more than fresh as of 2017. TO be honest, this is foundational gear, and it wouldn't be unfair to say that this sound has not progressed a whole lot since albums like these first dropped in the UK. Essential.
…

Read more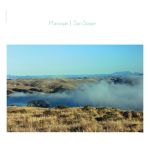 Cat: IIBLP 005. Rel: 11 Dec 17
Benthos

Shovel Point

Deer

Eye Dream

Sun Scope

Mesa

Sehnsucht

My Mistake

Shortwave

Relic

Blue Redwood
Review: Having cruised around labels such as La Luna, Tusk Wax and most tellingly Back To The Balearics, Maricopa has already left a trail of smooth-sailing breadcrumbs behind him, and now he drops anchor in a harbour which may yet prove to be his spiritual home. 'Is It Balearic?' is a question that hardly needs to be asked when you're drifting out to sea on the blissful tones of "Benthos" or reveling in the expressive ripples of "Deer", but it's safe to say these jams would go down smooth with a Mediterranean sunset and an Aperol Spritz.
…

Read more
This Week: Balearic/Downtempo