This Week: Balearic/Downtempo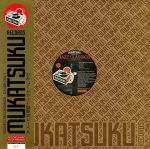 Cat: MUKAT 056. Rel: 12 Mar 18
Kirk Degiorgio Presents As One - "Amalia"

Butti 49 - "Spiritual Rotations"
Review: For the fourth volume in Mukatsuku's ongoing Jazz Classics series, label boss Nik Weston has decided to reissue two lesser-known gems from the nu-jazz era. On side A you'll find Kirk Degiorgio in As One mode, laying down a sublime chunk of sultry jazz bliss that comes laden with virtuoso horn playing and some superb keys-work from then session player Jamie Odell (AKA Jimpster). It was recorded almost 20 years ago, but sounds timeless. Equally as impressive is Butti 49's "Spiritual Radiations", a bright-and-breezy, soul-flecked chunk of jazz positivity that sounds like Rotary Connection jamming with Kyoto Jazz Massive.Juno copies come with an exclusive hand-numbered obi strip not available at other stores plus branded sleeve & sticker.DJ support so far from Spiritland,Faze Action,Kalita Records Chris,Nick Emanative,Simon S and Kay Suzuki
…

Read more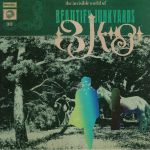 Cat: GBX 030LP. Rel: 12 Mar 18
Ghost Dance (4:35)

Sybil's Dream (3:28)

Prism (4:09)

Half Marble (3:45)

Golden Apples Of The Sun (3:56)

Echo Chamber (1:08)

Manha Tropical (1:09)

Aquarius (3:33)

Shelter (4:18)

Cabeca-Flor (3:27)

Claridade (3:26)

Sorceress (2:45)

The Masque Of The Hidden Garden (3:56)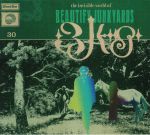 Cat: GBX 030CD. Rel: 12 Mar 18
Ghost Dance

Sybil's Dream

Prism

Half Marble

Golden Apples Of The Sun

Echo Chamber

Manha Tropical

Aquarius

Shelter

Cabeca-Flor

Claridade

Sorceress

The Masque Of The Hidden Garden

May Day Eve

Trackways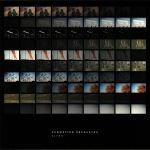 Cat: SMO 002LP. Rel: 12 Mar 18
Prism (4:54)

Variations (4:13)

Night (3:53)

Kites (5:08)

Bridge (4:05)

Own (5:16)

Branches (4:03)

Youth (5:00)

Tunnel (3:52)

Alone (4:16)
Review: Two years ago, following the release of their acclaimed Colour Theory album, Submotion Orchestra decided to part company with Ninja Tune offshoot Counter Records. The upheaval seems to have had little effect on the Leeds collective's creativity, because Kites, their fifth full length, is every bit as sumptuous and soulful as their previous albums. In truth, there's little deviation from their usual script - think fragile, folksy soul vocals, gentle jazz instrumentation and beats and basslines inspired by hip-hop, dubstep and trip-hop - but that's not meant as a criticism; few acts are capable as making music as beguiling and atmospheric as Submotion Orchestra.
…

Read more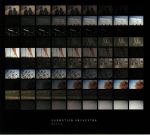 Cat: SMO 002CD. Rel: 12 Mar 18
Prism

Variations

Night

Kites

Bridge

Own

Branches

Youth

Tunnel

Alone
This Week: Balearic/Downtempo