This Week: Pop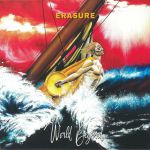 Cat: STUMM 425. Rel: 21 May 18
Oh What A World (4:18)

Be Careful What You Wish For (3:27)

World Be Gone (3:59)

A Bitter Parting (3:10)

Still It's Not Over (4:02)

Take Me Out Of Myself (4:53)

Sweet Summer Loving (3:55)

Love You To The Sky (4:26)

Lousy Sum Of Nothing (4:12)

Just A Little Love (3:34)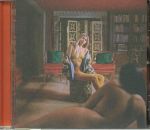 Cat: 0075678 658686. Rel: 21 May 18
Expectations (Overture)

Feelings

What I Need (feat Kehlani)

Sleepover

Mercy/Gatekeeper

Under The Blue/Take Me In

Curious

Xx

Wanna Be Missed

He'll Never Love You (HNLY)

Palm Dreams

Molecules

Let It Be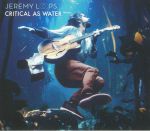 Cat: LM 001CD. Rel: 21 May 18
Gold

Rather Have Me Dead

Vultures

Freak

Thieves

Waves

Underwater Blues

Flash Floods

Dreaming Again

The Shore (feat Motheo Moleko)

Runaway Kids (feat Motheo Moleko)

Let It Burn

Hues Of The Fall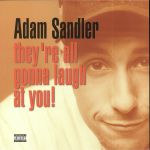 Cat: 009362 4908814. Rel: 21 May 18
Assistant Principal's Big Day (2:22)

The Buffoon & The Dean Of Admissions (2:14)

Buddy (2:08)

The Longest Pee (2:19)

Food Innuendo Guy (2:25)

The Beating Of A High School Janitor (0:37)

Right Field (3:10)

The Buffoon & The Valedictorian (2:19)

Mr Spindel's Phone Call (2:02)

The Thanksgiving Song (3:47)

The Beating Of A High School Bus Driver (1:01)

Oh Mom... (2:06)

Fatty McGee (3:15)

At A Medium Pace (3:17)

The Beating Of A High School Science Teacher (0:53)

The Cheerleader (1:34)

I´m So Wasted (4:59)

Lunchlady Land (5:05)

The Beating Of A High School Spanish Teacher (0:33)

Toll Booth Willie (3:45)

Teenage Love On The Phone (2:29)

My Little Chicken (2:13)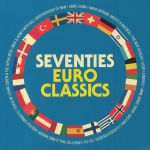 VARIOUS
Cat: DEMREC 285. Rel: 21 May 18
Abba - "Waterloo" (2:46)

Teach-In - "Ding-A-Dong" (2:26)

Mouth & MacNeal - "I See A Star" (2:58)

Brotherhood Of Man - "Save Your Kisses For Me" (3:03)

Anne-Marie David - "Wonderful Dream" (2:39)

Gigliola Cinquetti - "Go (Before You Break My Heart)" (English version Of Si) (3:33)

Vicky Leandros - "Come What May" (3:31)

Marie Myriam - "L'ouiseau Et L'enfant" (3:07)

Milk & Honey - "Hallelujah" (with Gali) (3:25)

Baccara - "Parlez-Vois Francais?" (4:29)

Co-Co - "Bad Old Days" (2:38)

Izhar Cohen & The Alpha-Beta - "A-Ba-Ni-Bi" (2:59)

Lynsey De Paul & Mike Moran - "Rock Bottom" (2:58)

Clodgah Rodgers - "Jack In The Box" (3:02)

The New Seekers - "Beg, Steal Or Borrow" (2:46)

Dana - "All Kinds Of Everything" (3:03)
VARIOUS
Cat: 190758 34902. Rel: 21 May 18
Wham! - "Freedom"

Dead Or Alive - "You Spin Me Round (Like A Record)"

Adam & The Ants - "Kings Of The Wild Frontier"

Stray Cats - "Rock This Town"

Haircut 100 - "Love Plus One"

The Psychedelic Furs - "Love My Way"

Bow Wow Wow - "Go Wild In The Country"

New Musik - "Living By Numbers"

A Flock Of Seagulls - "Wishing (If I Had A Photograph Of You)"

Japan - "I Second That Emotion"

Jo Boxers - "Just Got Lucky"

Altered Images - "Don't Talk To Me About Love"

Alison Moyet - "Invisible" (remastered)

Paul Young - "Everytime You Go Away"

Freur - "Doot Doot"

King - "Love & Pride"

Daryl Hall & John Oates - "Family Man"

Men At Work - "Who Can It Be Now?"

Big Audio Dynamite - "Medicine Show"

Thompson Twins - "In The Name Of Love"

Terence Trent D'Arby - "Wishing Well"

The Blow Monkeys - "Digging Your Scene"

Boy Meets Girl - "Waiting For A Star To Fall"

The Stranglers - "European Female"

Deacon Blue - "Wages Day"

The Primitives - "Crash"

The Darling Buds - "Burst"

Wax - "Bridge To Your Heart"

The Jacksons - "State Of Shock"

Bruce Hornsby & The Range - "The Way It Is" (remastered)

Cyndi Lauper - "Time After Time"

Eighth Wonder - "Cross My Heart"

Malcolm McLaren & The Bootzilla Orchestra - "Waltz Darling"

The Pasadenas - "Riding On A Train"

Gloria Estefan - "Oye Mi Canto (Hear My Voice)"

Martika - "Toy Soldiers"

Freiheit - "Keeping The Dream Alive"

Furniture - "Brilliant Mind"

Dolly Parton - "9 To 5"

Earth, Wind & Fire - "Let's Groove"

The Four Tops - "Loco In Acapulco"

KC & The Sunshine Band - "Give It Up"

Miami Sound Machine - "Dr Beat"

Billy Ocean - "When The Going Gets Tough, The Tough Get Going"

James Brown - "Living In America"

Bros - "When Will I Be Famous?"

Kenny Loggins - "Danger Zone"

John Farnham - "You're The Voice"

Mr. Mister - "Broken Wings"

Fiction Factory - "(Feels Like) Heaven"

REO Speedwagon - "Can't Fight This Feeling"

Spandau Ballet - "Through The Barricades"

Bonnie Tyler - "Total Eclipse Of The Heart"

Toto - "Africa"

The Stone Roses - "Fools Gold"

Marvin Gaye - "Sexual Healing"