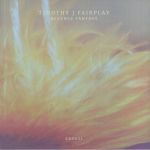 Cat: ERS 031. Rel: 30 Oct 17
Stories Of Prison (Scientific Dreamz Of U remix)

Aim For The Yellow Sector (Alessandro Parisi remix)

Saco Bay (Perseus Traxx remix)

Night Ferry (Antenna remix)
Review: The return of Timothy J Fairplay sees tracks from his 2 EPs on Emotional Response remixed on one special release. Four favourite producers chosen to bring new dimensions to his brooding, shuffling electronics, featuring Scientific Dreamz Of U, Alessandro Parisi, Perseus Trax and Antenna.

Part of the label since inception, the last five years have seen TJF's career explode with releases on Bird Scarer, Charlois and Hoga Nord, setting up the Crimes Of The Future label with Scott Fraser and releasing an album alongside Andrew Weatherall as The Asphodells.

His EPs for Emotional Response saw some of his strongest, deep and dubbed out productions that marked their own terrain and these reworks have been a long term project. Starting with a trance inducing breaks-dub of Stories of Prison from Scientic Dreamz Of U and you understand why this mysterious producer has become a cult in his own dreamtime, as subs bump this vortexed revision to its own portal.

Next Alessandro Parisi implants his cyber-electro-harmonies to Aim For The Yellow Sector. Fairplay's late night drive-by is respectfully given a future-retro mix, gliding away from East London's dank streets to mysterious plains and beyond.

Things take an analogue twist for the flip with Perseus Traxx showing his love for Chi town on his remix of Saco Bay. A bumpin' bass sets the motion, mixing the swirling original to basement vibes x 10. Win win win.

Kindred spirit and fellow Pinkman/Charlois member Antenna closes the EP with a deep retake of Night Ferry. After causing a stir with the killer Odessa EP and subsequent releases on Royal Oak and Beats In Space, a remix was a given. A mellow groove and optimistic keys is the perfect way to end this chapter of Timothy's music and await for new adventures.






…

Read more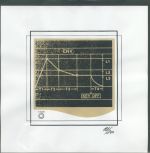 Cat: ACIDICTED 07. Rel: 30 Oct 17
Biorhythm (10:45)

Extinction (5:35)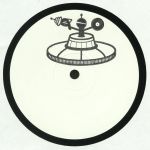 Cat: LMBG 03. Rel: 30 Oct 17
Tom Joyce - "Aquaplaning" (5:50)

Hdv - "Dig It" (5:35)

Geek - "Galaxy Tale" (5:29)

Solidwood, JCR - "Concentration In The Present" (5:37)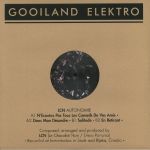 Autonomie
(12" in silk-screened sleeve limited to 200 copies)
Cat: GOOILAND 29. Rel: 30 Oct 17
N'ecoutez Pas Tous Les Conseils De Vos Amis (4:45)

Dans Mon Desordre (5:42)

Solitude (4:21)

En Retirant (5:52)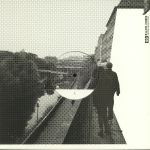 Cat: RM 241216. Rel: 30 Oct 17
Kassem Mosse - "Track 1" (4:42)

Senate - "Braunschweig Breaker" (8:02)

Carmel - "DOC 2" (5:59)

Fischermans Friend - "Deep Florist" (7:45)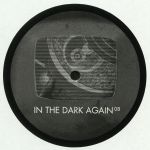 Cat: DARK 008. Rel: 30 Oct 17
Igor Vorobjovs - "Reloading"

Igor Vorobjovs - "Broken Synthesizer"

Dmitry Distant - "Deviation"

Igor Vorobjovs - "The Future Was Here"

Igor Vorobjovs - "Free Your Mind"

Dmitry Distant - "Multiple Allelism"