This Week: Funk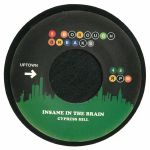 Cat: 5BB 014. Rel: 21 May 18
Cypress Hill - "Insane In The Brain" (3:39)

George Semper - "Get Out My Life Woman" (2:39)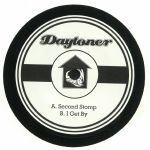 Cat: CPR 005. Rel: 21 May 18
Second Stomp (3:31)

I Get By (3:29)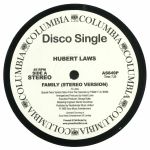 Cat: AS 849P. Rel: 21 May 18
Family (Stereo version) (7:33)

Family (mono version) (7:33)
Review: Despite being something of a confirmed jazz-funk classic, Hubert Laws' "Family" was never released on a 12" single first time around. Curiously, the full version - contained on the A-side of this edition - only ever appeared on the veteran flautist's 1980 album of the same name. It remains, particularly in its original stereo mix form, a superb summer breeze of a jam, with a loved-up female vocal and punchy orchestration riding a sumptuous mid-tempo groove rich in rubbery slap bass and lolloping drumbeats. On the flipside you'll find the more obscure Mono Version, which interestingly feels a little weightier at the bottom end whilst allowing Laws' superb flute solos space to breathe.
…

Read more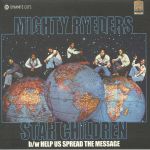 Cat: DYNAM 7006. Rel: 21 May 18
Star Children (4:46)

Help Us Spread The Message (4:57)
Review: Having recently delved deep into the Mighty Ryeders catalogue for a double 7" of scintillating, soul-fired gems, the Dynamite Cuts crew continues its fascination with Rodney Matthews' legendary combo. This double A-side treat brings together two killer cuts from the band's 1978 debut album, Help Us Spread The Message, pressing them onto a 7" single for the very first time. A-side "Star Children" is a wonderfully deep and spaced-out affair, with Matthews and company delivering heart-felt, head-in-the-clouds vocal over a deep, laidback groove. "Help Us Spread The Message" is, if anything, even more horizontal, with the Mighty Ryeders effortlessly joining the dots between the folksy bliss of laidback West Coast jazz-rock and undulating sunshine soul.
…

Read more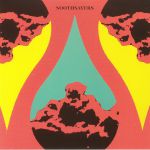 Cat: WAH 7061. Rel: 21 May 18
Sleepwalking (Black Man's Cry) (feat Dele Sosimi) (3:33)

Natutal Mystic (3:59)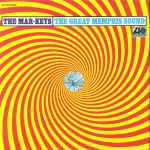 Cat: MOVLP 2146. Rel: 21 May 18
Honey Pot (2:17)

Plantation Inn (2:36)

Loving You Too Long (3:05)

Cleo's Back (2:59)

Grab This Thing (4:26)

Philly Dog (2:15)

Walking With The Duke (2:30)

The Girl From Ipanema (2:58)

In The Mood (2:16)

Dear James Medley: Night Train/Papa's Got A Brand New Bag/I Got You/Good Loving/ I'll Go Crazy (5:28)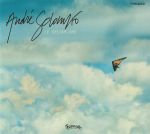 Cat: FVR 142CD. Rel: 21 May 18
Le Deltaplane

Moonbeach Disco

Paraphraser (Le Deltaplane)

Aquaplane

Summer 79

Le Deltaplane (instrumental version)

Le Premier Disco Sans Toi

Moonbeach Disco (dub version)

Le Premier Disco Sans Toi (dub version)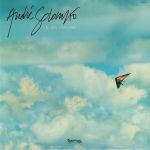 Cat: FVR 142LP. Rel: 21 May 18
Le Deltaplane (6:53)

Moonbeach Disco (7:31)

Paraphraser (Le Deltaplane) (2:21)

Aquaplane (6:12)

Summer 79 (6:10)

Le Deltaplane (instrumental version) (4:49)
Review: Since first pitching up on Favorite Recordings a few years back, Russian saxophonist Andre Solomko has delivered a string of impressive albums and singles that gleefully join the dots between smooth jazz, '80s jazz-funk and Afro-fired disco-funk. Le Deltaplane, his latest full-length excursion, explores similar sonic territory, moving from languid, jazz-funk-influenced soul ("Le Deltaplane", featured in both vocal and instrumental versions), to deliciously smooth and glassy-eyed disco-jazz ("Moonbeach Disco"), via a range of sumptuous, solo-heavy workouts that sound like that could have been featured on a sought-after, turn-of-the-'80s jazz-funk obscurity (the wonderfully loved-up "Aquaplane" and "Summer '79"). Throughout, Solomko and company's arrangements and instrumentation are little less than sublime.
…

Read more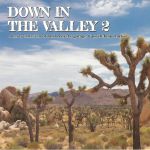 VARIOUS
Cat: PT 0502LP. Rel: 21 May 18
Malta Bums - "Mister DJ" (3:23)

Joint Effort - "Then I Grew Up" (2:55)

Trine - "Tie Me Down" (2:54)

Morning Reign - "Can't Get Enough Of It" (3:50)

Red Mountain Supply Company - "Together" (4:03)

Rex Garvin & Mighty Cravers - "Strange Happenings" (2:28)

1906 & Company - "Freight Ryder" (2:33)

Band Of Gold - "Like A Hurricane" (2:06)

The Penny Arcade - "Funky Way" (3:24)

Sam Hankins & Ho-Dads - "Shotgun Shuffle" (3:18)

Animal Show Band - "Tell Daddy" (2:34)

Big John K - "Poor Souls" (4:49)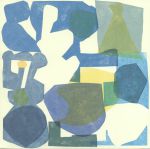 VARIOUS
Cat: MRBLP 151. Rel: 21 May 18
Elbernita "Twinkie" Clark - "Awake O Zion" (5:55)

Dee Edwards - "Put Your Love On The Line" (4:36)

Anubis - "Ecology" (4:01)

Guy Cuevas - "Ebony Game" (6:43)

Kiru Stars (Julius Kang'ethe) - "Family Planning" (4:53)

Teaspoon & The Waves - "Oh Yeh Soweto" (4:12)

Leny Andrade - "Nao Adianta" (2:52)

Rosa Maria - "Samba Maneiro" (2:54)

Tom & Dito - "Obrigado Corcovado" (2:26)

Inezita Barroso - "Maracatu Elegante" (2:12)

Joao Diaz - "Capoeira" (2:55)

The Equatics - "Merry Go Round" (2:46)

Elias Rahbani & His Orchestra - "Liza... Liza" (5:23)

The Beaters - "Harari" (8:28)
Review: Mr Bongo's crate-digging compilation series - described by the imprint as a "chance to champion tracks we've been playing in our sets" - returns and, predictably, this second volume is every bit as good as its predecessor. Naturally, there's a fair amount of Brazilian and African gems present, as well as a wealth of little-known disco, soul and funk cuts that will have DJs scrambling to find copies of the original 12" or 7" singles. Highlights are plentiful and include - but are not limited to - the punchy disco-funk of Dee Edwards' "Put Your Funk on the Line", the South African bubblegum brilliance of Kiru Stars, the sun-soaked peak-time samba of Tomu Dito and the Meters-go-to-Nigeria vibes of "Harari" by the Beaters. And that's just for starters.
…

Read more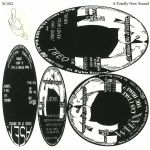 VARIOUS
Cat: SC 2. Rel: 21 May 18
Latonya - "Dance Time" (4:50)

The Aset Players - "Skip" (5:33)

Latonya - "Eyes Of A Child" (3:43)

Latonya - "We Will Teach The Adults" (5:16)

Whax - "Can I Take You Home?" (long version) (6:15)

Treo - "Demands Decrease Desire" (3:52)

Treo - "Second Is Too Close" (3:24)

Treo - "When Your Lover Has Gone" (3:05)
Review: Smiling Cis a reissue label focused on obscure 80's and 90's music from around the world. Working closely with the artists to make sure their musical works are presented to listeners in the loveliest way. Here they present a wonderful compilation entitled A Totally New Sound, which showcases the sound of Aset: a collective founded by a group of individuals deeply involved in community improvement initiatives and the struggle for justice and equality. The project links motivated adults with talented young people in the Washington, DC area. Featuring the in-house band members, supporting emerging talents like 11 year old Latonya, singing about divorce, love and dancing on "Eyes Of A Child". The 'poster children' of the project, Treo - a trio of high school girls singing about love and relationships on the neon-lit "Demands Decrease Desire". And of course Whax, the 'strange' high school boys strutting their stuff on the '80s derived swing of "Can I Take You Home?"
…

Read more