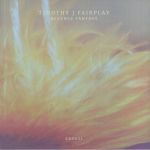 Cat: ERS 031. Rel: 30 Oct 17
Stories Of Prison (Scientific Dreamz Of U remix)

Aim For The Yellow Sector (Alessandro Parisi remix)

Saco Bay (Perseus Traxx remix)

Night Ferry (Antenna remix)
Review: The return of Timothy J Fairplay sees tracks from his 2 EPs on Emotional Response remixed on one special release. Four favourite producers chosen to bring new dimensions to his brooding, shuffling electronics, featuring Scientific Dreamz Of U, Alessandro Parisi, Perseus Trax and Antenna.

Part of the label since inception, the last five years have seen TJF's career explode with releases on Bird Scarer, Charlois and Hoga Nord, setting up the Crimes Of The Future label with Scott Fraser and releasing an album alongside Andrew Weatherall as The Asphodells.

His EPs for Emotional Response saw some of his strongest, deep and dubbed out productions that marked their own terrain and these reworks have been a long term project. Starting with a trance inducing breaks-dub of Stories of Prison from Scientic Dreamz Of U and you understand why this mysterious producer has become a cult in his own dreamtime, as subs bump this vortexed revision to its own portal.

Next Alessandro Parisi implants his cyber-electro-harmonies to Aim For The Yellow Sector. Fairplay's late night drive-by is respectfully given a future-retro mix, gliding away from East London's dank streets to mysterious plains and beyond.

Things take an analogue twist for the flip with Perseus Traxx showing his love for Chi town on his remix of Saco Bay. A bumpin' bass sets the motion, mixing the swirling original to basement vibes x 10. Win win win.

Kindred spirit and fellow Pinkman/Charlois member Antenna closes the EP with a deep retake of Night Ferry. After causing a stir with the killer Odessa EP and subsequent releases on Royal Oak and Beats In Space, a remix was a given. A mellow groove and optimistic keys is the perfect way to end this chapter of Timothy's music and await for new adventures.






…

Read more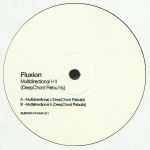 Cat: SUBWAXFXRMX 001. Rel: 30 Oct 17
Multidirectional I (DeepChord rebuild) (8:17)

Multidirectional II (DeepChord rebuild) (8:43)
Review: It doesn't get better than this... Two stand out tracks from Fluxion's seminal 2000 album Bipolar Defect are brought up to speed by another hugely respected dubsmith - DeepChords. Crisper in finish and with more hypnotic reverberations on the seashore synth ripples, Rod Modell has brought out all the aspects that made us fall in love with Fluxion in the first place and given them a contemporary studio finish. Sublime.
…

Read more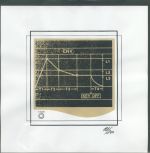 Cat: ACIDICTED 07. Rel: 30 Oct 17
Biorhythm (10:45)

Extinction (5:35)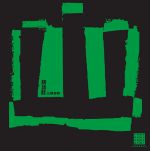 Cat: FGHB 004. Rel: 30 Oct 17
Triangular

Heliopolis

In Flames

Luminescence
Review: Berlin based but hailing from South America, LPZ offers up his latest production to the Hong Kong based label Fragrant Harbour. Working with new people and a new label, LPZ has taken this opportunity to experiment with a different type of techno - not only playing with the rhythm and groove but venturing farther with weird soundscapes and trippy elements.





…

Read more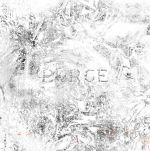 Purge
(140 gram vinyl 12")
Cat: DSR 002. Rel: 30 Oct 17
Day Of Wrath

Exuviae

Never Meant To Exist

YYYY

Lara Dies

Finding Inside
Review: ptwiggs brings the surrealist violence for brand spanking Sydney imprint Deep Seeded. Taking an erratic hairpin turn after DSR001's off-piste techno, PURGE comes off like a tragicomic thriller, swerving between saccharine sensitivity and brutal ultra-violence in the blink of an eye.

Shit is rough in ptwiggs towers, dishing out relentless Tyson jabs to the head on 'Day Of Wrath' with Holly Herndon's inverted poltergeist drifting about between the blows, while 'Lara Dies' seems to execute your favourite video game character a trillion times per second just for laffs. But it's not all blood and guts rendered in vivid HD. Coil-axis twinning of demonic and angelic energies course through 'YYYY' and drift below the surface of the more berserk pieces. Not for the faint of heart but life's probs beaten the feeling out of you at this point anyway.




…

Read more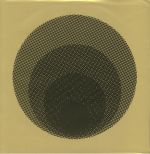 Cat: ET 053. Rel: 30 Oct 17
Concrete Tunnels

The Role Of Iron

Wall Of Rubber

Negative Spaces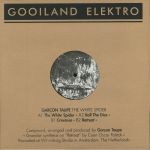 Cat: GOOILAND 30. Rel: 30 Oct 17
The White Spider (7:01)

Roll The Dice (5:03)

Crevasse (5:39)

Retreat (6:55)
Cat: CRACKI 038. Rel: 30 Oct 17
Cyber Moineaux (4:48)

Souvenirs Miroirs (5:53)

Musette Penitence (5:09)

Choix Des Armes (4:45)

Terreur Sur La Ville (5:31)

La Prise Du Pouvoir (4:26)

Fragment Oxyrinthique 6754 (8:24)

Suite Lunatique (5:08)

Le Culte De La Noire-Vouivre (7:37)

Vagabonds Des Limbes (6:05)

Le Piege De Circe (3:59)