This Week: Drum And Bass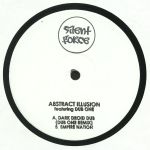 Cat: SFR 002R. Rel: 22 Jan 18
Dark Droid Dub (dub One remix) (7:08)

Empire Nation (5:40)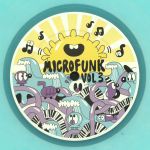 Cat: MICROFUNK 004. Rel: 22 Jan 18
Bop & Subwave - "Clair De Lune" (5:08)

Abstract Elements & Electrosoul System - "Delirium" (5:48)

Dissident - "Cocosmos" (7:13)

Microfunk Crew - "Kitchens" (5:04)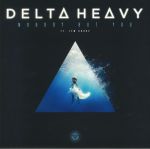 Cat: RAMM 291. Rel: 22 Jan 18
Nobody But You (feat Jem Cooke)

Gargantua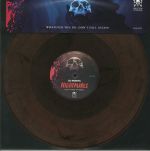 Cat: SKELR 02. Rel: 22 Jan 18
Nightmares (Ricky Force VIP remix) (5:35)

Nightmares (Threshold & Jedi Hi-Fi VIP remix) (5:11)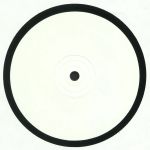 Cat: COOLNEASY 003. Rel: 22 Jan 18
Worries (5:29)

Praises (4:44)

So Long (5:22)
Review: He's cool. He's easy. He's a flipping junglist demon... Kid Lib strikes again under his Dub & Wheel alias with three blinding amen slappers. All tinged with sweet dubwise flavours and moments of total drum chaos, "Worries" rids the dance of agro with Amazonian keys and a belting vocal, "Praises" flexes a trippier feel with a bluesy rootsy lick before baffling us with rhythm science while "So Long" raises the sirens before sparking into another brilliantly off-beat hurley burley cavalcade. Easy does it.
…

Read more
Cat: BLAKE 001. Rel: 22 Jan 18
The F Word (5:54)

Modern Soul (4:32)

Someone That Loves You (5:37)
Cat: AGN7VN 001. Rel: 22 Jan 18
Raw Sun (5:44)

The Other Side Of What (6:49)

Legend (5:11)

Raw Sun (feat TRAC - Submorphics '95 remix) (3:08)
Review: An interesting project on brand new experimentally-minded label AGN7: Ornette Hawkins is a mysterious collective acting as one on this jazz-fused wild drum work-out. Shades of Sun-Ra echo throughout the sax on the "Legend", 4Hero feels can be felt breezing through "Raw Sun" while "The Other Side Of What" a dancefloor kicker laced with a worming reese, talkbox scat and dizzy key whirls. Need a little b-boy swag? Look no further than Submorphics and T.R.A.C's hip-hop remix for a sweet treat finale. A genuinely unique release and a label to keep tabs on this year.
…

Read more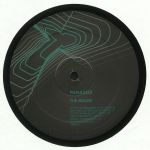 Cat: PM 035. Rel: 22 Jan 18
The Bolide (6:25)

Dioxan (7:16)
Review: The break professor returns! Biting down on 2018 like it's one of your mum's best brownies, once again he makes everything sound so spacious, effortless and natural. The roomy dynamism on the drums and sudden drop into strange cosmic space slop on "The Bolide" are guaranteed to grab you by the cojones while "Dioxan" throes down a b-boy dual with its bubbling sub funk, twisted bass variations, classic samples and minimal rhythm make-up. Classic Paradox.
…

Read more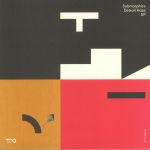 Cat: NQ 005. Rel: 22 Jan 18
Don't Be So Cold (4:33)

Whatchudo (feat Satl & TRAC) (4:07)

Hot Ish (feat Selfsays) (2:53)

Weather It Out (feat Steo) (4:32)

Can't Get Over You (feat Lenzman & Big Brooklyn Red) (5:24)
Review: Following the likes of FD, Redeyes and label boss Lenzman himself, Submorphics is the latest to step up to The North Quarter hot seat with his own take on soulful drum & bass. Expressing his widest range and the warmest shades of his palette, the San Francisco vibe flexor delivers his finest; the yearning gutsy soul of "Don't Be So Cold", the heads-down sultry ripples of "Whatchudo", the swaggering hip-hop swing of "Hot Ish", the whirling almost psychedelic textures to the organs and Steo's stunning vocals on "Weather It Out" and the all-out soul belts of "Can't Get Over You". Five slices of genuine soulful drum & bass gold; Lenzman knows what he's up to with The Norther Quarter.
…

Read more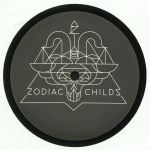 EP 1
(12" + insert + sticker)
Cat: ZW 001. Rel: 22 Jan 18
Basic Process (7:10)

O To The M (6:07)

Diviner (6:10)
Review: Not a huge amount is known about Zodiac Childs besides the fact that this is their debut release (under this name at least), Zodiac Wax is their label and the sounds are seriously intergalactic. All spacey breakbeat jams flexing around the 125 mark, there's a timeless cosmic rave feel laced throughout. "Basic Process" flutters with psy-like twinkles and Vamp-ish stabs, "O To The M" is a euphoric spine-melting vocal cut with some great doubled up drum layers while "Diviner" strips things right back to bare bones acid wriggles. Whatever your star sign, Zodiac Childs forecasts a groovy future.
…

Read more
Romana

Dawn

Sanctuary

Skuttle

Nobody Cares

Think For Yourself

In Your Eyes (feat Charlotte Haining)

Stand Down

Definition Of Happiness (skit)

Forget Me Not

Meditate

Dead Head

Red Light (feat Rotherwell)

Real DJ

In My Head

Passing By