Wednesday 18 October 2017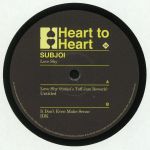 Cat: HTH 008. Rel: 23 Oct 17
Love Shy (Subjoi Tuff Jam rework) (6:23)

Untitled (4:41)

It Don't Even Make Sense (6:27)

IDK (4:59)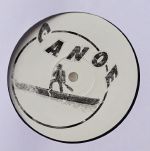 Love Safari

Music Is The Way

Tears I Cant Hold
Review: Row row row your boat gently up the stream, Nyra back on the oars for Canoe 005, heave-ho.





…

Read more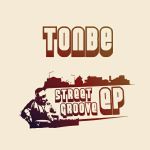 Cat: HTV 003. Rel: 23 Oct 17
Broken Heart (feat Rachel)

Street Groove

Feel So Good

Something Jazzy
Review: First release by label boss Tonbe on Hellcat Tunes. Something different than we expected, but who follows Tonbe from beginning, then surely knows what he doing. Proper deep house tunes with organic, jazzy, funky and soul influence. In near future, we can expect more tunes like these from him. The most of them will be released on Hellcat Tunes.

…

Read more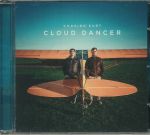 Cat: 78992. Rel: 23 Oct 17
Cloud Dancer

One Thing

Burning Man

Ever Since I Met You

Sumatra Rain (album mix)

Hold On

Feel Free

Got My Eyes On You

The Meaning

It's Gonna Be Good

Selfish Love (feat Bulent)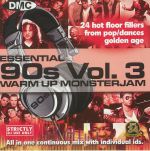 VARIOUS
Cat: DMCW 903. Rel: 23 Oct 17
Lighthouse Family - "Raincloud"

Will Smith - "Just The Two Of Us"

Peter Andre - "Flava"

Lisa Lisa & The Cult Jam - "Let The Beat Hit 'Em"

Simply Red - "Something Got Me Started"

Diana King - "L-L-Lies"

Michael Jackson & Janet Jackson - "Scream"

Gabrielle - "Dreams"

Deee-Lite - "Groove Is In The Heart"

Janet Jackson - "Throb" (Morales remix)

Mariah Carey - "My All" (feat Walter Afanasieff - Morales remix)

Reel 2 Real - "Raise Your Hands"

Take That - "Everything Changes"

M People - "Moving On Up" (MK remix)

Jamiroquai - "Alright" (Tee Digital club remix)

Snap - "Rhythm Is A Dancer"

George Michael - "Star People" (Fortnight club mix)

Moby - "Go"

Tzant - "Sound Of Wickedness"

Cornershop - "Brimful Of Asha"

Tamperer - "Feel It" (feat Maya)

Boyzone - "Picture Of You"

MC Hammer - "U Can't Touch This"

OMC - "How Bizarre"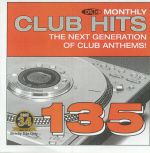 VARIOUS
Cat: DMCCLUB 135. Rel: 23 Oct 17
The XX - "On Hold" (Jamie XX remix)

Armand Van Helden Vs Butter Rush - "I Need A Painkiller" (club mix)

Skrillex & Poo Bear - "Would You Ever" (Conducta remix)

Joe Goddard - "Home" (KDA Solid Gold dub)

Paolo Martini - "Red Rocks"

Lifelike - "Nightwalk"

Kenn Colt & Hiisak - "Come On Sugar" (extended mix)

Michael Jackson - "Thriller" (Steve Aoki Midnight Hour remix)

7 Skies - "Once Upon A Time" (extended mix)

Ill Blu - "Tribalist"

Vanilla Ace - "Ghetto Track" (feat Enrique Ramil - extended mix)

David Berrie - "A.D.D."

Leo Lauretti & Quizzow - "Artik" (extended mix)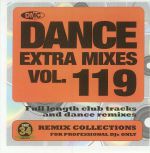 VARIOUS
Cat: DJODME 119. Rel: 23 Oct 17
Andreas Moss - "Stuck In My Feelings" (Selekio In The House mix)

Anne Marie - "Heavy" (John Gibbons remix)

Armand Van Helden Vs Butter Rush - "I Need A Painkiller" (club mix)

DJ Taco - "1964"

Erasure - "Just A Little Love" (Barry Harris remix)

Icarus Feat Talay Riley - "Trouble" (Ruido remix)

Icarus Feat Talay Riley - "Trouble" (Weiss remix)

Kim Tibbs - "Soul!" (DJ extended remix)

K Syran - "Temptation" (DJ Pioneer & TJ remix)

K Syran - "Temptation" (Luca Debonaire remix)

Pink - "What About Us" (Madison Mars remix)

Pink - "What About Us" (Pink Panda remix)

Pixie Lott - "Won't Forget You" (Cahill club mix)

Sam Smith - "Too Good At Goodbyes" (Galantis remix)

Sam Smith - "Too Good At Goodbyes" (Snakehips remix)

Taya - "When Ur Sober" (KDA Carnival remix)