This Week: Soul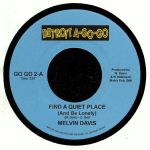 Cat: GOGO 2. Rel: 19 Feb 18
Find A Quiet Place (& Be Lonely) (2:45)

This Ain't The Way (2:52)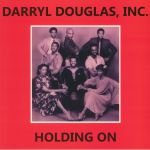 Cat: KALITA 12003. Rel: 19 Feb 18
Holding On (6:23)

Jesus Is The Light (3:36)
Review: The Kalita sound is becoming more clearly defined with each release, as the London-based label continues to mine the rich history of overlooked disco, funk and soul from America and Africa. Darryl Douglas Inc. originally released "Holding On" in 1981, and when you listen to it it's no wonder that second hand copies used to fetch dizzying prices. It's a perfect get down jam that no doubt used to delight switched on diggers with money to burn, but a track this perfectly crafted for good times should never be confined to the ivory tower of the collectors. "Jesus Is The Light" is the original B side, a slower devotional soul cut with gospel undertones.
…

Read more
Played by:
Scratchandsniff
,
Mukatsuku Records Chart
,
JimmyTheTwin
,
Aroop Roy
,
Phillie P
,
RUSTAM OSPANOFF.
,
Scrimshire
,
Faze Action
,
Far Out Recordings
,
Frank Booker
,
I Love Disco!
,
Andrea passenger
,
Red Greg
,
Admin
,
Charlie bucket
,
LAFUNKMACHETE
,
Kalita Records
…

Read more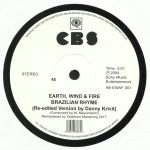 Cat: ABEWAF 001. Rel: 19 Feb 18
Brazilian Rhyme (Danny Krivit re-edit) (3:00)

Runnin' (Danny Krivit re-edit) (8:18)
Review: Danny Krivit's officially sanctioned re-edits of Earth Wind & Fire's "Brazilian Rhyme" and "Runnin" have been sought-after since they first appeared on a Japan-only 12" back in 2004. In fact, such is demand that even later bootleg pressings now go for silly money online. As this reissue proves, though, they're arguably amongst Krivit's strongest scalpel works. Certainly, his three-minute revision of the always too short "Brazilian Rhyme" teases it out to just the right length, in the process delivering a sweltering, sing-along summer anthem. The flipside revision of the equally as summery "Runnin" is every bit as good, with Krivit making merry with the original's life-affirming scat vocals and killer piano solos.
…

Read more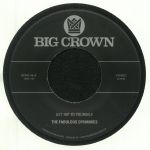 Cat: BC 0517. Rel: 19 Feb 18
Get Hip To Yourself (1:44)

Every Time I See A Pretty Girl (2:26)
Review: Excavated from the personal collection of one Lamont Dozier, little is known about The Fabulous Dynamics besides the sounds found on a one-off acetate six-track demo record. Here are two Big Crown's favourites from the demo; the stripped back, vocal-heavy swoons and harmonies of "Get Hip To Yourself" and the pedigree balled "Every Time I See A Pretty Girl". Raw, honest, and full of promise, this is a pure snapshot of 60s soul, discovered in the collection of one of the most influential songwriters of the time. What a document.
…

Read more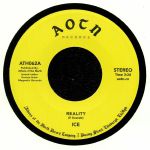 Cat: ATH 062. Rel: 19 Feb 18
Reality (3:36)

Hey Hey (3:19)
Review: Previously spotted passing hands for over L5000, this one-off 45" from North Carolina troupe Ice has enjoyed cult status over the years in both the deepfunk and northern soul scenes. Straight from 1980, there's a great balance of classic soul motifs and modern production as "Reality" swoons and sways unhurriedly but emphatically while "Hey Hey" ups the boogie ante with firm focus on the party, sharp switches on the chorus and some insane bass runs. Another ice cold reissue from AOTN.
…

Read more
Cat: GO GO 1. Rel: 19 Feb 18
Sitting In My Class (3:09)

Isn't She A Pretty Girl (2:27)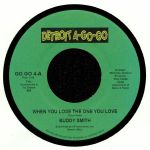 Cat: GO GO 4. Rel: 19 Feb 18
Buddy Smith - "When You Lose The One You Love" (2:59)

Tokays - "Baby, Baby, Baby (You're My Hearts Desire)" (2:21)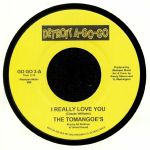 Cat: GO GO 3. Rel: 19 Feb 18
The Tomangoes - "I Really Love You" (2:08)

Gino Washington - "Rat Race" (2:52)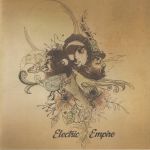 Cat: HRLP 106. Rel: 19 Feb 18
Baby Your Lovin' (3:52)

Have You Around (3:57)

Brother (4:30)

I Just Wanna Give It (3:56)

Then It's Over (4:32)

Life Again (3:04)

Everything I Am (3:44)

Because Of Yesterday (2:55)

Always (6:26)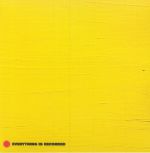 Cat: XL 883CD. Rel: 19 Feb 18
Intro

Close But Not Quite

She Said

Wet Looking Road

Mountains Of Gold

Show Love

Echoes In The Bone (interlude)

Bloodshot Red Eyes

Cane

Purify (interlude)

Be My Friend

Everything Is Recorded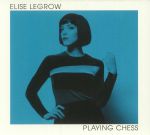 Cat: 405053 8337365. Rel: 19 Feb 18
Who Do You Love

Hold On

You Never Can Tell

Over The Mountain, Across The Sea

Searching For My Love

Long Lonely Nights

Going Back Where I Belong

Rescue Me

You Can't Judge A Book By The Cover/You Can't Catch Me

Can't Shake It

Sincerely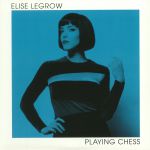 Cat: 405053 8364897. Rel: 19 Feb 18
Who Do You Love (3:38)

Hold On (3:03)

You Never Can Tell (3:06)

Over The Mountain, Across The Sea (4:08)

Searching For My Love (2:51)

Long Lonely Nights (3:15)

Going Back Where I Belong (2:28)

Rescue Me (3:10)

You Can't Judge A Book By The Cover/You Can't Catch Me (3:02)

Can't Shake It (2:52)

Sincerely (3:45)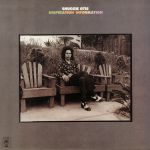 Cat: ETH 747285HLP. Rel: 19 Feb 18
Inspiration/Information (4:09)

Island Letter (4:41)

Sparkle City (5:56)

Aht Uh Mi Hed (4:16)

Happy House (1:10)

Rainy Day (2:42)

XL-30 (2:07)

Pling! (4:24)

Not Available (2:26)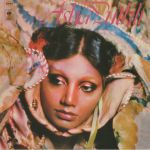 Cat: ETH 65804LP. Rel: 19 Feb 18
Right Down Here (3:57)

Neither One Of Us Wants To Be The First To Say Goodbye (4:41)

I Dig Love (4:12)

This Is Your Life (4:56)

Love (4:02)

Lies (3:46)

Let Me In Your Life (3:10)

I Am A Song (Sing Me) (3:24)

Truth (3:51)