This Week: Soul
Cat: ATH 051. Rel: 11 Dec 17
Let Love Enter (2:55)

Come To Me (3:33)
Review: Incredible late night smoochy stuff right here from one of the most decorated bassists of all time. A major figure in the bands of Miles Davis and Stevie Wonder, Henderson was also a killer solo artist amassing eight artist albums between 76-86. This AOTN "45 showcases his true breadth as "Let Love Enter" lilts on a soft bossa with rising horns, velvet backing vocals and an unabashed come-to-bed message. "Come To Me" gets even deeper under the sheets with as he goes toe-to-toe, cheek-to-cheek with Rena Scott with smoking results.
…

Read more
Cat: MEL 8. Rel: 11 Dec 17
Know What You Want (4:47)

I'm Gonna Make It (2:58)
Review: So far, Floating Points' reissue-focused Melodies International label has barely put a foot wrong. As you'd expect given his crate-digging credentials, each chosen release has not only been obscure or hard to find, but also exceptionally good. Predictably, this one is, too. Gloria Jay's 1977 single "Know What You Want" is a heartfelt chunk of saccharine soul featuring some particularly good jazz-funk style solos. Speaking of jazz-funk, this influence comes through further on the slightly more disco-minded, dancefloor-friendly flipside, "I'm Gonna Make It", whose jangling piano riffs and goodtime groove are almost impossible to resist. As ever with Melodies International, the packaging - which includes a foldout poster tucked into the sleeve - is also superb.
…

Read more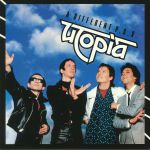 Cat: RGM 0637. Rel: 11 Dec 17
Secret Society (4:07)

Mated (3:48)

Play This Game (4:29)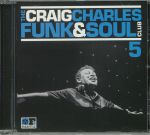 Cat: FSRCD 124. Rel: 11 Dec 17
The Traffic - "Super Freak"

The Allergies - "Love That I'm In" (feat Andy Cooper)

The Andy Tolman Cartel - "You What!"

Nicole Willis & UMO Jazz Orchestra - "(Everybody) Do The Watusi"

Charles Bradley - "Change For The World"

Joyous - "Galaxia"

Henri-Pierre Noel - "Funky Spider Dance (The Reflex Revision)"

Brian Augers' Oblivion Express - "Inner City Blues"

The Hawkmen - "Love Is Blind"

Scone Cash Players - "Year Of The Rooster" (part 1)

Tanika Charles - "Endless Chain"

Kylie Auldist - "Body"

Anatoly Ice & Dariya - "Talking Black"

Carleen Anderson - "Begin Again"

Niteshifters - "Show Me What You've Got" (original mix)

The Filthy Six - "Mr Morris" (Spectra Sonic Sound Session - live)

Lack Of Afro - "Back In Business" (feat Wax & Herbal T)

Ginger Johnson & His African Messengers - "Nawa"

Daytoner - "I Get By"
Review: We can think of few finer stocking fillers for funk aficonados than this fifth Funk & Soul Club compilation from actor/comedian-turned-radio host Craig Charles. As with previous volumes, the Red Dwarf star and BB 6 Music host has included a mixture of original funk era cuts and recent revivalist gems. In the latter category you'll find a stellar instrumental cover of Rick James' "Super Freak" by The Traffic, the dancefloor-burning sound of Nicole Willis and the UMO Orchestra and the brilliant boogie revivalism of Australian singer Kylie Audist. In terms of deeper older selections, look no further than the 1973 jazz-funk re-make of Marvin Gaye's "Inner City Blues" by Brian Auger's Oblivion Express and the Afro-funk explosion that is "Nawa" by Ginger Baker & His African Messengers.
…

Read more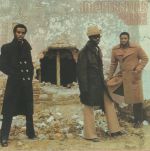 Cat: LVLP 02. Rel: 11 Dec 17
Stop The War (6:24)

Times Have Changed (3:10)

Inner City Blues (3:15)

Our Love Goes On & On (3:28)

Potent Love (6:00)

I Need To Belong To Someone (3:55)

This Love's For Real (2:49)

Love Me (4:05)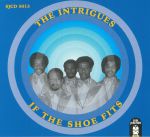 Cat: SJCD 5013. Rel: 11 Dec 17
If The Shoe Fits

Let Me Love You Tonight (radio edit)

AM To The PM

You Are So Dear To Me

Give Her The Love That She Needs

Let Me Love You Tonight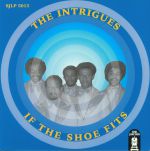 Cat: SJLP 5013. Rel: 11 Dec 17
If The Shoe Fits (3:50)

AM To The PM (3:53)

You Are So Dear To Me (4:32)

Give Her The Love That She Needs (4:05)

Let Me Love You Tonight (7:24)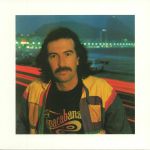 Cat: AOTNLP 015. Rel: 11 Dec 17
Copacabana Sadia (4:08)

Obvio (4:05)

Que Signo Voce E? (2:49)

Agre Doce (3:24)

Rio Sinal Verde (3:32)

Super Sensivel (2:29)

Hora H (3:08)

Pedras De Cristal (3:47)

Via Aerea (3:05)

Entrego A Deus (2:54)
Review: Under the Junior Mendes alias, Luiz Mendes Jr was a key figure on the Brazilian funk/soul scene of the '70s and early '80s. As writer, composer and producer, he had a hand in a variety of releases by such big-hitting Brazilian artists as Banda Black Rio and Tim Maia. In 1982 he recorded and released his sole solo album, Cococabana Sadia, a set that remains virtually unknown outside of his native Brazil. As this Athens of the North reissue proves, it's something of an overlooked gem. Musically, it's typically of boogie-era Brazilian soul and funk, mixing native rhythms and instrumentation with elements borrowed from disco, jazz-funk and bouncy dancefloor soul. It's unashamedly sunny and positive, too, and should be essential listening for anyone who loves Latin disco and boogie.
…

Read more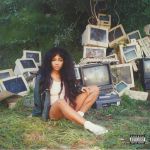 CTRL
(gatefold green vinyl 2xLP + booklet + MP3 download code)
Cat: 889854 49191. Rel: 11 Dec 17
Supermodel (2:59)

Love Galore (feat Travis Scott) (4:26)

Doves In The Wind (feat Kendrick Lamar) (4:07)

Drew Barrymore (4:16)

Prom (3:08)

The Weekend (4:01)

Go Gina (2:55)

Garden (Say It Like Dat) (3:48)

Broken Clocks (3:53)

Anything (2:30)

Wavy (feat James Fauntleroy - interlude) (1:15)

Normal Girl (4:15)

Pretty Little Birds (feat Isaiah Rashad) (4:00)

20 Something (3:19)