This Week: International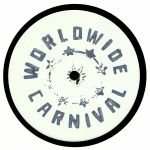 Cat: WWCARNIVAL 01. Rel: 19 Feb 18
Thornato - "Back It Up" (feat Zongo Abongo) (3:22)

Nickodemus - "Living Your Dreams" (feat Jahdan Blakkamore) (4:12)

Thornato - "Chaka Chaka" (feat Bajah - Yukicito remix) (5:06)

Poirier - "Sowia" (feat Samito - Malay Way riddim Refix) (2:37)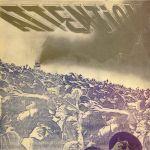 Cat: STAUB 146. Rel: 19 Feb 18
Le Borgne Et Le Manchot (14:04)

Chezy (6:26)

Attention L'Armee (3:54)

Le Paso Del Ebro (6:05)

Dicen Que La Patria Es (6:59)

Ca N'Arrive Qu'Aux Autres (5:33)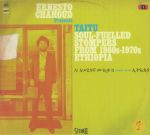 Cat: BBE 369CCD. Rel: 19 Feb 18
Mulatu Astatke - "Emnete" (Ethiopian Stompers)

Teshome Meteku - "Hasabe"

Birkineh Wurga - "Alkedashim"

Selomon Shibeshi - "Endiet Zenegashiw"

Alemayehu Eshete - "Chiro Adarie Negne"

Hirut Bekele - "Ewnetegna Feker"

Bezunesh Bekele & Body Guard Band - "Felagote"

Alemayehu Eshete - "Mekeyershene Salawke"

Tilahun Gessesse - "Aykedashim Libe"

Merawi Yohannis - "Teleyeshign"

Hirut Bekele & Alemayehu Eshete - "Temeles"

Seifu Yohannes - "Ebo Lala" (Ethiopian Clappers & More)

Bezunesh Bekele - "Aha Gedawo"

Alemayehu Borobor - "Yeshebelewa"

Seifu Yohannes - "Mela Mela"

Tilahun Gessesse - "Sigibgib Joroye"

Alemayehu Eshete - "Gizew Honeshyna"

Getatchew Kassa - "Fikrishin Eshaleyu"

Hirut Bekele - "Almokerkum Nebere"

Muluken Melesse - "Alagegnhwatem"

Menelik Wossenachew - "Tezeta"

Tamrat Molla - "Ene Yewodedquat"
Review: Over the last decade, Lebanese DJ and traveling crate-digger has developed an obsession with the "golden age" of Ethiopian music in the late '60s and 1970s. Back then, Ethopian musicians developed a distinctive "Ethio" style that drew influences from a myriad of black American styles - most notably funk, soul, jazz, rhythm and blues, boogaloo and rock & roll - whilst remaining home-grown and East African in feel. To prove the dancefloor-slaying potential of some of these raw, fuzzy and thrill-packed gems, Chahaud has joined forces with BBE to deliver this fine 22-track set. There's not enough space to list all of the highlights, but suffice to say it will appeal to all those who enjoy heavy, funk-fuelled hybrids of East African, Arabic and black American music.
…

Read more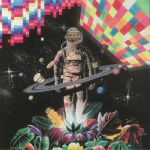 Cat: PEACE 011LP. Rel: 19 Feb 18
Saludo (1:08)

El Cohete (5:11)

Ay China! (3:45)

Llora (6:37)

Paseando Por La Galaxia (1:15)

La Cumbia Del Astronauta (4:19)

En Tren Pa' Necoclí (4:50)

Sin Documento (4:51)

Mr Poof (1:39)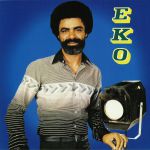 Cat: ASVN 052. Rel: 19 Feb 18
Funky Disco Music (4:12)

Ndolo Embe Mulema (6:07)

Une Chanson Sans Paroles (4:41)

Bowa'a Mba Ngebe (3:31)

Doi Da Manga (3:16)

Me To A De Try My Own (7:52)

Esele Mba Musango Na Ndol'am (3:43)

Emen Ango (6:17)
Review: A veritable French fusion institution; classically trained Cameroon musician Eko Roosevelt Louis was responsible for a catalogue of exciting jazz funk, disco and afrofunk records throughout the 70s and remained active touring Europe until the 90s when he returned to Cameroon to inherit the role as tribal chieftain from his grandfather. Released in 1979, Funky Disco Music was his third album and packs some of his most powerful compositions. The triumphant title track says it all; laidback, charming and full of positivity it sets the scene for the whole trip. Highlights include the rock-tinged soul chugger "Une Chanson Sans Paroles", the highlife uplift of "Doi Da Manga" and the smouldering showstopper finale "Emen Ango". Dig deep and enjoy... Africa Seven promise more Eko reissues in the near future.
…

Read more
Ahwar
(limited 140 gram clear vinyl LP + insert + MP3 download code)
Cat: NAWA 007LPX. Rel: 19 Feb 18
Afqid Adh-Dhakira (I Lose Memory) (4:38)

Barzakh (Limen) (8:18)

Palmyra (5:01)

Ana 'Ishiqt (I Once Loved) (6:32)

Koala (7:05)

Mahmiya (Protectorate) (6:07)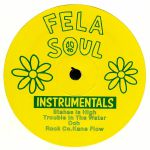 Cat: FELASOUL INST. Rel: 19 Feb 18
Stakes Is High (5:22)

Trouble In The Water (5:10)

Ooh (4:07)

Rock Co Kane Flow (2:22)

Itsoweezee (4:04)

Interlude (0:26)

Much More (3:40)

Breakadawn (3:37)

Feel Good Inc (4:54)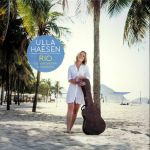 Cat: N 78048. Rel: 19 Feb 18
Ela E Minha Cara (3:38)

Disfarca E Vem (4:21)

Rio-So Vim Matar A Saudade (3:37)

Valeu (4:43)

Aquelas Coisas Todas (4:33)

Lembra De Mim (4:25)

Os Grilos (3:46)

Rio De Janeiro (3:57)

O Ronco Da Cuica (4:06)

Estrela Guia (4:38)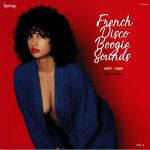 Cat: FVR 140LP. Rel: 19 Feb 18
Maya - "Lait De Coco" (dub) (3:55)

NST Cophies - "Segregation" (4:37)

Paul Fathy - "Funky Baby Love" (4:12)

Judy Carter - "Listen To The Music" (12" version) (5:57)

Janet N'Diaye Lokamba - "Funky & Fire" (4:53)

KKE - "Money" (4:03)

Caramel - "L'amour Toujours L'amour" (12" version) (5:56)

Yannick Chevalier - "Ecoute Le Son Du Soleil" (instrumental) (4:06)

JEKYS - "Looking For You" (4:26)

Silence - "Un Peu D'amour" (3:40)

Wally & Shane - "Give Back My Song" (3:47)

Zorgus - "Flash" (3:36)

Joel Dayde - "Qu'est Ce Que Tu Fais Par Amour" (3:29)
Review: For those intrigued by the distinctively Gallic but authentically American-sounding world of French disco-boogie, Charles Maurice's ongoing compilation series should be essential listening. Here he serves up a third instalment that's every bit as good as its' acclaimed predecessors. Highlights naturally come thick and fast throughout, from the mid-80s dreaminess of Maya's undeniably Balearic "Lait De Coco (Dub)" and the Brenda Taylor-ish bounce of Judy Carter's brilliant "Listen to the Music", to the Leroy Burgess style piano stabs and Patrick Adams-ish disco production of Caramel's "L'Amour Toujours L'Amour". Oh, and the late night radio warmth of NST Cophies' "Segregation", a sweet, undulating workout that will no doubt find favour with Balearic selectors.
…

Read more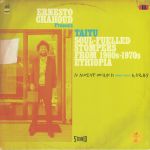 VARIOUS
Cat: BBE 369CLP. Rel: 19 Feb 18
Menelik Wossenatchew - "Fikratchin" (3:06)

Mulatu Astatke - "Emnete" (3:29)

Teshome Meteku - "Hasabe" (4:02)

Birkineh Wurga - "Alkedashim" (3:18)

Selomon Shibeshi - "Endiet Zenegashiw" (4:09)

Alemayehu Eshete - "Chiro Adarie Negne" (4:29)

Hirut Bekele - "Ewnetegna Feker" (3:18)

Bezunesh Bekele & Body Guard Band - "Felagote" (2:59)

Alemayehu Eshete - "Mekeyershene Salawke" (1:52)

Tilahun Gessesse - "Aykedashim Libe" (5:01)

Merawi Yohannis - "Teleyeshign" (2:31)

Hirut Bekele & Alemayehu Eshete - "Temelese" (3:21)

Alemayehu Eshete - "Honey Baby" (2:40)

Seifu Yohannes - "Ebo Lala" (Ethiopian Clappers & More) (3:39)

Bezunesh Bekele - "Aha Gedawo" (3:51)

Alemayehu Borobor - "Yeshebelewa" (3:38)

Seifu Yohannes - "Mela Mela" (4:07)

Tilahun Gessesse - "Sigibgib Joroye" (3:32)

Alemayehu Eshete - "Gizew Honeshyna" (2:42)

Bahta G Hiwot - "Tessassategn Eko" (4:05)

Getatchew Kassa - "Fikrishin Eshaleyu" (3:25)

Hirut Bekele - "Almokerkum Nebere" (3:21)

Muluken Melesse - "Alagegnhwatem" (4:08)

Menelik Wossenachew - "Tezeta" (4:28)

Tamrat Molla - "Ene Yewodedquat" (4:19)