Eight Weeks: Library/Archive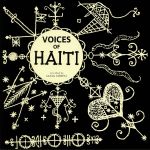 Cat: OME 1001. Rel: 26 Feb 18
Creole O Voudoun (5:02)

Ayizan Marche (3:23)

Signaleagwe Orroyo (3:36)

Zulie Banda (3:09)

Ibo Lele (1:17)

Ghede Nimbo (4:46)

Nogo Jaco Colocoto (2:50)

Miro Miba (3:00)

Po' Drapeaux (5:50)
Review: Ukraine-born Maya Deren isn't your typical musician for label owner. She was, in fact, one of the most interesting film makers throughout the 40s and 50s, expanding the Western hemisphere's knowledge and appreciation for 'creole' sounds. Aside from the long line of visual arts, she did release one mythical record, back in 1954, on the infamous Elektra label. Voices Of Haiti is now a digger's choice, and a relic of library music, which has possibly shaped much of the 'outernational' fascination that has shaped the sound of imprints like Honest Jon's, Strut, Sounds Of The Universe etc. Recorded in villages and towns across Haiti, this magical LP is a deep and explorative foray into the deepest and most visceral sounds of the Caribbean, and we have been truly blessed with this timely reissue. Unmissable.
…

Read more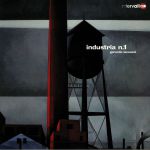 Cat: INTERVALLO 011. Rel: 19 Feb 18
Fabbrica N.1 (2:52)

Fabbrica N.2 (3:38)

Fabbrica N.3 (3:48)

Fabbrica N.4 (2:34)

Fabbrica N.5 (3:38)

Fabbrica N.6 (3:32)

Impianti Meccanici N.1 (2:59)

Impianti Meccanici N.2 (3:22)

Impianti Meccanici N.3 (3:38)

Impianti Meccanici N.4 (3:18)

Impianti Meccanici N.5 (2:28)

Impianti Meccanici N.6 (2:10)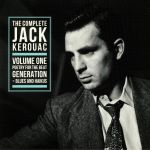 Cat: PV 003. Rel: 26 Feb 18
October In The Railroad Earth (7:09)

Deadbelly (1:05)

Charlie Parker (3:43)

The Sounds Of The Universe Coming In My Window (3:17)

One Mother (0:49)

Goofing At The Table (1:45)

Bowery Blues (3:50)

Abraham (1:15)

Dave Brubeck (0:31)

I Had A Slouch Hat Too One Time (6:09)

The Wheel Of The Quivering Meat Conception (1:52)

MacDougal Street Blues (3:22)

The Moon Her Majesty (1:34)

I'd Rather Be Thin Than Famous (0:37)

American Haikus (6:08)

Hard Hearted Old Farmer (4:06)

The Last Hotel/Some Of The Dharma (5:54)

Poems From The Unpublished "Book Of Blues" (14:22)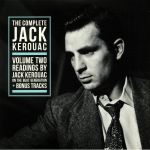 Cat: PV 004. Rel: 26 Feb 18
The Beat Generation (3:11)

Poems (Fragments) (3:20)

Lucien Midnight: The Sounds Of The Universe In My Window (part I) (2:23)

Lucien Midnight: The Sounds Of The Universe In My Window (part II) (1:58)

Fantasy: The Early History Of Bop (10:58)

Excerpts From The Subterraneans (3:11)

Visions Of Neal: Neal & The Three Stooges (part I) (3:12)

Visions Of Neal: Neal & The Three Stooges (part II) (13:52)

Readings From On The Road & Visions Of Cody (bonus track) (3:32)

Interview With Ben Hect (1958) (bonus track) (15:35)

Interview With William F Buckley JR (1968) (feat William Burroughs - bonus track) (3:34)

Interview With Fernanda Pivano (1966) (bonus track) (4:04)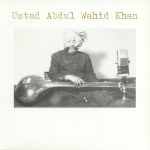 Cat: OME 1002. Rel: 05 Mar 18
Piya Nahi Aye: Khayal-Patdeep, Jhoomra (10:55)

Jako Mana: Khayal-Multani, Jhoomra (15:39)

Gumani Jaga: Khayal-Darbari Kanada, Jhoomra (24:37)
Review: Abdul Wahid Khan was an Indian classical singer from the Kirana Gharana. He initially learned vocal and sarangi from his father and around age 12. Khan founded the Kirana Gharana musical family with his cousin in the late 19th century. He was one of the most prolific and revered gharanas in Hindustani classical music, who forbade recording of any of his performances to avoid imitation by other singers. Only these three pieces survived, recorded in secret for a radio broadcast in 1947, just two years before the singer's death.
…

Read more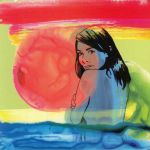 Cat: FJO 03. Rel: 19 Mar 18
Sunburn (3:13)

Night Stalker (3:09)

Raw Deal (2:57)

Al Pastor (3:19)

Joshua Tree (1:37)

PCH (2:11)

Jogging (3:01)

Diamonds (3:09)

Los Angeles (3:31)

Pursuit (1:53)

Neon Traffic (3:27)

El Nino (2:19)

Criminal Weekend (2:34)

Sunsets (3:10)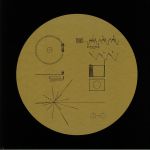 VARIOUS
Cat: OZMA 001CD. Rel: 05 Mar 18
Greetings From Kurt Waldheim, Secretary-General Of The United Nations

Greetings In 55 Languages

United Nations Greetings/Whale Songs

Sounds Of Earth

Johann Sebastian Bach - Munich Bach Orchestra/Karl Richter - "Brandenburg Concerto No. 2 In F Major, BWV 1047: Allegro"

Pura Paku Alaman Palace Orchestra/KRT Wasitodipuro - "Kelawang: Puspawarna (Kinds Of Flowers)"

Mahi Musicians Of Benin - "Cengunme"

Mbuti Of The Ituri Rainforest - "Alima Song"

Tom Djawa, Mudpo & Waliparu - "Barnumbirr (Morning Star) & Moikoi Song"

Antonio Maciel & Los Aguilillas With Mariachi Mexico De Pepe Villa/Rafael Carrion - "El Cascabel (Lorenzo Barcelata)"

Chuck Berry - "Johnny B Goode"

Pranis Pandang & Kumbui Of The Nyaura Clan - "Mariuamangi"

Goro Yamaguchi - "Sokaku-Reibo (Depicting The Cranes In Their Nest)"

Johann Sebastian Bach - Arthur Grumiaux - "Partita For Violin Solo No 3 In E Major, BWV 1006: III. Gavotte En Rondeau"

Wolfgang Amadeus Mozart - Bavarian State Opera Orchestra & Chorus/Wolfgang Sawallisch - "The Magic Flute (Die Zauberflote), K. 620, Act II: Hell's Vengeance Boils"

Georgian State Merited Ensemble Of Folk Song & Dance/Anzor Kavsadze - "Chakrulo"

Musicians From Ancash - "Roncadoras & Dri,s"

Louis Armstrong & His Hot Seven - "Melancholy Blues"

Kamil Jalilov - "Mugam"

Igor Stravinsky - Columbia Symphony Orchestra - "The Rite Of Spring (La Sacre Du Printemps), Part II - The Sacrice: VI Sacrificial Dance (The Chosen One)"

Johann Sebastian Bach - Glenn Gould - "The Well-Tempered Clavier, Book II: Prelude & Fugue No 1 In C Major, BWV 870"

Ludwig Van Beethoven - Philarmonia Orchestra/Otto Klemperer - "Symphony No 5 In C Minor, Opus 67: I. Allegro Con Brio"

Valya Balkanska - "Izlel E Delyu Haydutin"

Ambrose Roan Horse, Chester Roan & Tom Roan - "Navajo Night Chant, Yeibichai Dance"

Anthony Holborne - Early Music Consort Of London/David Munrow - "The Fairie Round"

Maniasinimae & Taumaetarau Chieftain Tribe Of Oloha & Palasu'u Village Community In Small Malaita - "Naranaratana Kookokoo (The Cry Of The Megapode Bird)"

Young Girl Of Huancavelica - "Wedding Song"

Guan Pinghu - "Liu Shui (Flowing Streams)"

Kesarbai Kerkar - "Bhairavi: Jaat Kahan Ho"

Blind Willie Johnson - "Dark Was The Night, Cold Was The Ground"

Ludwig Van Beethoven - Budapest String Quartet - "String Quartet No. 13 In B-Flat Major, Opus 130: V. Cavatina"
Eight Weeks: Library/Archive