This Week: Broken Beat/Nu Jazz
Cat: ALBF 7003. Rel: 11 Dec 17
Breakthrough (7" version) (4:20)

Breakthrough Beats (4:16)
Review: Albert's Favourites is a south London studio, production family and label. Home to several collaborations and solo projects from the creators. It was founded by the namesake's grandson Adam Scrimshire with Jonny Drop and Dave Koor of The Expansions - who indeed present the label's next release here. When they self released their first single in 2013 - the laid-back jazz funk of "Lavender", it quickly gained strong support from soul and rare-groove aficionados including Kenny Dope, Dom Servini, Patrick Forge and Andy Smith. The band have been constantly busy, playing around Europe with legendary British-Ghanaian soul singer Andrew Ashong and the upcoming talent Connie Constance. Conceived in a barn somewhere deep in Suffolk, "Breakthrough" represents a moment when the band felt they had a much clearer direction with their writing. A searing hybrid of jazz and funk with a positively hip hop backbone.
…

Read more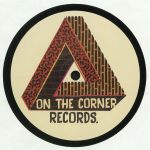 Cat: OTCR 12006. Rel: 11 Dec 17
Makadem - "Nyako" (Jinku remix) (4:47)

Black Classical - "Jeje" (4:13)

Collocutor - "Agama" (Contours remix) (5:08)

Sam Jones - "Group As Salaam Construct" (5:24)

Daisho - "Simba" (4:10)

Mugwisa International Xylophone - "Drop The Beat" (FYI Chris Acid Drop) (6:45)

Penya - "Search It Out" (Peter Croce 4AM Fix) (7:18)
Review: The gloriously off-the-wall On The Corner imprint is back, ready to tear it down with its predictably unpredictable chain of artists who reside firmly in the 'ODDS' space. Much like the previous releases, this is a mixed bag of outernational goodness and jazzy sensibilities, offering a release which truly blurs the lines of the extended 'dance' space. Our top picks in running order: Black Classical's "JeJe" is one of the most innovstive uses of percussion and organ that we've heard this side of year, Sam Jones' "Group As Salaam Construct" is probably THE definition of off-kilter thanks to its lopsided beat groove, and "Simba" by Daisho takes the whole polyrhythmic equation onto the minimal end of the spectrum. Quirky, refreshing and absolutely recommended new strains of floor music.
…

Read more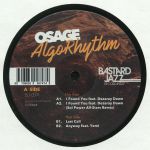 Cat: BJ 034. Rel: 11 Dec 17
I Found You (feat Dezeray Dawn) (4:23)

I Found You (feat Dezeray Dawn - Sol Power All-Stars remix) (6:39)

Last Call (5:47)

Anyway (feat Yemi) (4:23)
Review: Osage is the alter ego of veteran Philadelphia dj/producer lil'dave. A member of the highly respected Illvibe Collective and the co-host of the internationally known broadcast Eavesdrop Radio, he has released music under various aliases for record labels. BBE Records, Tru Thoughts, Record Breakin' Music and First Word Records to name but a few. His sound incorporates deep house, African rhythms, UK garage, broken beat and much more. Over the years, he has been building a solid reputation, with his tracks supported by notable tastemakers such Gilles Peterson. This 12" compiles four favourite moments from the two EPs that Osage has released thus far on the Brooklyn based Bastard Jazz - who have previously presented works by Soul Clap, Phil Gerus and Dead Horse Beats. From the deep, sexy and soulful house of "I Found You" (feat Dezeray Dawn ) to the spiritual Afro vibe of "Last Call" and the rather Bugz In The Attic sounding "Anyway" (feat Yemi) - this is a solid release.
…

Read more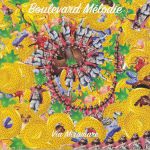 Cat: LMVLP 01. Rel: 11 Dec 17
Strada Azzurra (3:08)

Basket Molle (3:43)

Basket Molle (Unouzbeck edit) (6:49)

La Mer (4:58)

Eternelle (3:48)

Chien Mouille (6:39)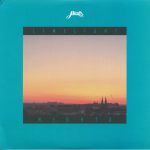 Cat: WSD 42LP. Rel: 11 Dec 17
Aimons Toujours (3:16)

Limelight Nights (5:14)

Find Another Breeze (4:51)

Hip Hop Be Bop (Don't Stop) (4:35)

Travelling At The Speed Of Dark (4:47)

Twilight (6:22)

Steppin' Out For Summer (4:39)

West Wind Drift (4:37)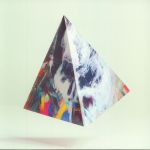 Azimuth (5:50)

Moments (3:50)

Same Sun Will Rise (3:29)

Midas (3:55)

Dreaming (part 1) (1:46)

I Feel (4:03)

Golden Claw (4:31)

Fly (3:53)

This Time (2:54)

Dreaming (part 2) (2:49)
Review: Gondwana Records is an Independent record label based in Manchester, UK. Founded by Matthew Halsall in 2008, the label has gone on to release music by Dwight Trible, John Ellis, Mammal Hands, Nat Birchall, Phil France and Portico Quartet. The label has won a legion of fans across the world and acclaim from the likes of tastemakers such as Gilles Peterson, DJ Shadow, Mr Scruff and Bonobo. Now they present Noya Rao, a Leeds based electronic-soul quartet. Purveyors of lush, enigmatic dreamscapes and grooving electronica, they're led by producer Tom Henry with vocalist Olivia Bhattacharjee, bassist Jim Wiltshire and drummer Matt Davies. Said to be influenced by the Sub Dub nights at Leeds West Indian Centre, it joins the dots between soul, pop, jazz, R&B and electronica. For fans of enigmatic dreamscapes and organic/danceable electronica: look no further.
…

Read more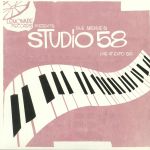 Cat: LEMALBUM 01. Rel: 11 Dec 17
Live At Expo '58 (5:49)

Lalibela (6:38)

Intermezzo I (0:36)

Red Seats Carpets (5:38)

On Air In Five (8:08)

Intermezzo II (0:40)

Midnight Wires (6:16)

Birds Of Paradise (5:57)
Review: The brainchild of Ghent musician Pieter Santens; Studio 58 is the result of almost 10 hours of jams with members of Compro Oro and Big Whoop. Reduced to six pristine grooves and two skits, the final product hits that perfect combination of a warm, loose spirit but fully focused and dynamically arranged. From the wily switch between vibraphone and snaking wah wah guitar on "Red Seats Carpets" to the soft sunrise soul and jazzy swoons of "Midnight Wires" via the chugging club-focused tribal drums and Rodgers-level riffage of "Lalibela", this is a superb and highly immersive work of groove art.
…

Read more
This Week: Broken Beat/Nu Jazz