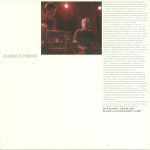 Cat: BB 268. Rel: 30 Oct 17
KH 1 (9:57)

KH 2 (10:03)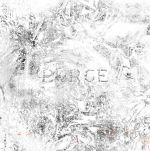 Purge
(140 gram vinyl 12")
Cat: DSR 002. Rel: 30 Oct 17
Day Of Wrath

Exuviae

Never Meant To Exist

YYYY

Lara Dies

Finding Inside
Review: ptwiggs brings the surrealist violence for brand spanking Sydney imprint Deep Seeded. Taking an erratic hairpin turn after DSR001's off-piste techno, PURGE comes off like a tragicomic thriller, swerving between saccharine sensitivity and brutal ultra-violence in the blink of an eye.

Shit is rough in ptwiggs towers, dishing out relentless Tyson jabs to the head on 'Day Of Wrath' with Holly Herndon's inverted poltergeist drifting about between the blows, while 'Lara Dies' seems to execute your favourite video game character a trillion times per second just for laffs. But it's not all blood and guts rendered in vivid HD. Coil-axis twinning of demonic and angelic energies course through 'YYYY' and drift below the surface of the more berserk pieces. Not for the faint of heart but life's probs beaten the feeling out of you at this point anyway.




…

Read more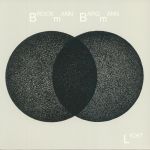 Cat: BB 269LP. Rel: 30 Oct 17
Aura (1:24)

Deepmind (3:41)

Softarps (3:02)

Horizont (4:52)

Prisma (5:31)

Sylvester (4:32)

Spektrum (1:40)

Muezzin (3:04)

Schatten (10:33)

Meer (3:23)

Plus (4:35)

Hyper (3:13)

Aura

Deepmind

Softarps

Horizont

Prisma

Sylvester

Spektrum

Muezzin

Schatten

Meer

Plus

Hyper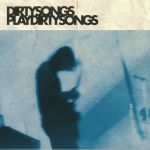 Cat: AU 10191LP. Rel: 30 Oct 17
Dirty Air (1:51)

Dirty Tricks (2:13)

Dirty Bomb (4:19)

Dirty Harry (2:30)

Dirty Songs (2:15)

Dirty Laundry (3:53)

Dirty Mind (2:35)

Dirty Little Secret (0:55)

Dirty Needle (2:28)

Dirty Protest (3:09)

Dirty Hippies (1:42)

Dirty Mouth (1:35)

Dirty Lie (3:54)

Dirty Plotte (1:51)

Dirty Politics (3:21)

Dirty Rat (1:39)
Cat: SV 076. Rel: 30 Oct 17
As Can Be (2:57)

My Smile Is A Rifle (3:49)

Head (Beach Arab) (2:05)

Big Takeover (3:19)

Curtains (2:28)

Running Away Into You (2:13)

Mascara (3:40)

Been Insane (1:42)

Skin Blues (1:46)

Your Pussy's Glued To A Building On Fire (3:18)

Blood On My Neck From Success (3:08)

Ten To Butter Blood Voodoo (2:01)

Track 13 (0:35)

Track 14 (4:25)

Track 15 (1:46)

Track 16 (1:39)

Track 17 (1:31)

Track 18 (1:26)

Track 19 (1:41)

Track 20 (7:57)

Track 21 (7:07)

Track 22 (0:25)

Track 23 (1:51)

Track 24 (5:27)

Track 25 (1:55)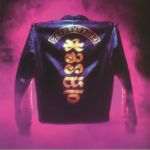 Cat: OGM 001. Rel: 30 Oct 17
J. Hannevold International Presents: Taxgorkhan - Plateau (0:47)

Fjaerhuset (5:05)

Demring (4:09)

Retour A Palais De L'Espirit (5:56)

Plateau (9:33)

Skumring (3:34)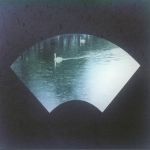 Cat: OGM 002. Rel: 30 Oct 17
Fan-Shaped Window (5:12)

Flaggermus (4:13)

Sodium Reflection (5:26)

J Hannevold International Presents: Taxgorkhan: Leaves In A Stream (15:10)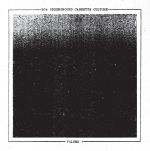 VARIOUS
Cat: CY80LP 01. Rel: 30 Oct 17
East End Butchers - "Assassins"

Magthea - "Magthea & Insanity" (Extract)

Missing Persons - "Rotten To The Core"

Doxa Sinistra - "The Other Stranger"

PCR - "Myths Of Seduction & Betrayal" (Extract)

Urbain Autopsy & K... - "Tribal Moment"

Human Flesh - "Ancient Smiles"

Nocturnal Emissions - "Fat Slimey Parasites"

Merzbow - "D.D.T."

DDV - "If You're Looking For Trouble"

ALU - "Fies Sein"

Menko - "The First Kiss"

Die Klopferbande - "Cadillac Im Ghetto"

Jacinthebox - "Wipe The Church"

Cripure S.A. - "Little Meat"

Software - "Human Situation"

Felix Menkar - "Buscando El Espacio Interior"

Blackhouse - "Numerology"

Ende Shneafliet - "Twistin' On The Tombstones"

Muziekkamer - "Being Home Tonight"

Dead Tech - "Catalavox"
Review: The 1980s. Neo-liberal excess. Crumbling communism. Military juntas ruling with an iron fist. And of course, freaked out music. Contort Yourself are turning back the clock and returning to an unholy fount of inspiration with "80s Underground Cassette Culture Volume 1." A buffet of beaten up and brutalised tracks are on offer from unknown outfits and respected experimenters. Across two LPs expect to find noise reductions, post punk bitterness, no wave grunts, distortion soaked strings and vocals lost in a hail of pain. A road map into the weird and wild world of DIY back alley artists who, armed with only a tape and an idea, gave the established music norms a sharp fist to the throat..





…

Read more