This Week: Coldwave/Synth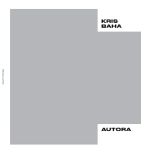 Autora
(180 gram vinyl 12" 再プレス)
Cat: CDA 020. Rel: 23 Apr 18
Autora

Brink Reality

Happiness Disaster

10Ways

Start Over
Review: Kris Baha is fast becoming one of the most essential operators in the deviant disco underbelly of Berlin's scene, despite having landed in the city relatively recently. Baha's credentials with labels like Power Station and parties in Melbourne are all that you need to know, and now this release on the ever mighty Cocktail d'Amore seals the deal. Baha has never sounded more confident, pinging deviant synths around nasty drum bite and channeling the gods of industrial darkness to make some rugged body music for the darker kind of dancefloor. The experimental, non-party tracks are just as wild, dealing in all manner of uncompromising noise to further Baha's journey to the upper realms of sonic mud slingers.
…

Read more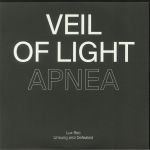 Cat: LXRC 32. Rel: 23 Apr 18
Veil Of Light - "Fact" (4:02)

Veil Of Light - "Same Blood" (3:39)

Veil Of Light - "Bodily Integrity" (3:39)

Sleep Forever - "Basalt" (3:42)

Sleep Forever - "Rinse" (3:33)

Sleep Forever - "Triad" (4:10)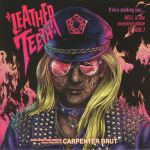 Cat: 673848 3. Rel: 23 Apr 18
Leather Teeth (3:55)

Cheerleader Effect (3:35)

Sunday Lunch (3:17)

Monday Hunt (2:57)

Inferno Galore (3:49)

Beware The Beast (3:42)

Hairspray Hurricane (5:26)

End Titles (5:21)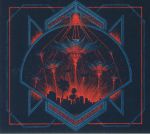 Cat: BLOOD 198. Rel: 23 Apr 18
Opening Titles

Black Saucers

Scherzo No 5 In Death Minor

Carnal Encounters Of The Third Kind

Girls With Guns

L'era Delle Ceneri

Bazaar Of The Damned

Came To Annihilate

Revenge Of The Black Saucers

Survivors

Closing Titles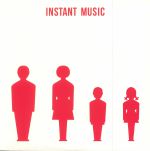 Cat: DE 201. Rel: 23 Apr 18
My Boy (3:55)

Do Not (2:18)

Joyboy (1:43)

Everybody's Gotta Mutate (3:36)

Charade (5:42)

Optimate Minimum (5:13)
Review: The members of Munich's Instant Music have all done their fair share of wonderful things throughout the 80s post-wave scene, but their one-off LP as Instant Music is the one that still gets all the praise, both from listeners and second-hand sharks, so it's only natural that the mythical Dark Entries have gone on to reissue it in all its glory. The 1981 album is a stand-out piece of work, managing to merge the very best of post-punk, synth-wave and, yes, even a little bit of proto-techno. The latter is heard mainly through its arrangements and bass tones, perfectly formed for dancefloor action...and domination. All of it is, of course, guided by the wonderfully subtle and minimalistic vocals of Marion Siekmann, who then went on to do great things with Ski Und Der Rest. Recommended!
…

Read more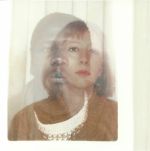 Cat: STRLP 012. Rel: 23 Apr 18
Blind & Quest (1:22)

Double Language (3:50)

La Pedrera (2:38)

That Night Together With Her (5:09)

Otis (Rumours Of Rain) (2:44)

El Barrio Gotico (2:10)

Amb 7 (6:03)

A Long Standing Dream (6:40)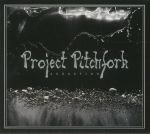 Cat: TR 614. Rel: 23 Apr 18
Akkretion

Good Night Death

Gravity Waves

The Collision

And The Sun Was Blue

Crossfire

Circulation

Ascension

The New Day

Good, You Are Distant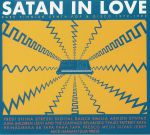 VARIOUS
Cat: SRE 144. Rel: 23 Apr 18
Fredi - "Se Outoa On/Magic Fly"

Stiina - "Automaattirakas/Automatic Lover"

Stressi - "Tatsia"

Digital Dance - "Cairo C"

Emilia - "Satan In Love"

Argon - "San Salvador"

Leevi & The Leavings - "En Tahdo Sinua Enaa"

Belaboris - "Kuolleet Peilit"

Tyhjat Patterit - "Liian Myohaan"

Raya - "Harhaa"

Heinasirkka - "Rakkaus"

BB - "Computer Talk"

Tapa Paha Tapa - "Vanha Suola Janottaa"

Tapa Paha Tapa - "Mennyt Maailma"

Syntax - "Help Me"

Tuija - "Fiilis"

Meiju Suvas - "Pida Musta Kiini"

Jerry - "Nyt Tanssitaan"

Mick Hanian - "17-Up"

Fresco - "Jousimiehen Kuolema"

Press - "Fashion Maailma"

Juha Ahlgren - "Puutarha/Don't Cry Tonight"
This Week: Coldwave/Synth