This Week: Bass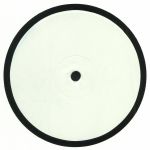 Week-End
(hand-stamped 140 gram vinyl 12")
Cat: DEGREY 002. Rel: 19 Feb 18
Week-End (5:43)

6PNHHPE (7:04)

Stabilizer (4:36)

Seita (5:36)
Review: De Grey launched last year with a 12" from Webstarr, and now it follows up with the raw, rough and ready sound of Jack Angle. "Week-End" is a lithe, percussive beast of a track that matches bloated kicks with glassy hits for a tracky but distinctive end result. "6PNHHPE" is a looped up, off-kilter affair that sports an industrial techno thread but heads into stranger territory with ease. "Stablilizer" is a more balanced, melodic affair but again those distinctive metallic tones pervade the mix and inject some real character into Angle's music. "Selta" takes this approach and whips it up into the most lively, peak-time minded belter on the whole record, sneakily tucked away on the B2.
…

Read more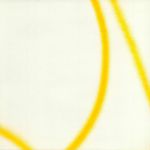 Arcane Mosaics
(white vinyl 12" in hand-stamped hand-sprayed sleeve (each sleeve is different, we cannot guarantee which one you will receive))
Cat: BMR 016. Rel: 19 Feb 18
Prequel (3:14)

More Than Love (3:52)

Arcane Mosaics (5:10)

Tensegrity (3:45)

Kick Blood (3:45)

Blood (3:28)

Blood (Walton remix) (4:21)
Review: Big Hands, big heart, big ideas; Milan man now based in London Andrea Bonalumi blesses us with his biggest release to date on Beat Machine. Fractured, frazzled and fried in future innovation, we're blindsided by the offbeat bubbles on "Prequel" and shunted and stuttered by disco freakery on "More Than Love". Elsewhere the title track boils things down to a much sludgier, warped and weird shuffle, "Tensegrity" reimagines rave for a modern day jilted generation while "Kick Blood" kicks us down a twisted UKG rabbit hole. "Blood" concludes this extensive extended player both in its breakbeat original form and gun-toting instrumental grime take from Walton. Big.
…

Read more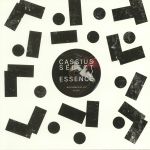 Cat: ACJ 102. Rel: 19 Feb 18
Essence (4:49)

Hype Hour (5:11)

Shaolin Soccer (4:30)
Review: Aussie beat bruiser Cassius Select strikes on Accidental Jnr once again. Taking off where "90 / Herd" left us it's another full-strength stew of club fusions. "Essence" boils us right down to a bouncy UK funky-style bashmenty beat as we're bombarded with rubber ball bass licks, "Hype Hour" twists in vocal in the most demonic ways over a set of vibrant chimes and bubbling beats while "Shaolin Soccer" closes the show with skipped-out two-step and iced out atmospheres that wouldn't go amiss on a label like Samurai. Selector!
…

Read more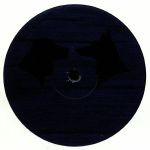 Cat: FHR 001. Rel: 19 Feb 18
Donkey Fight (3:34)

Black Snow (6:48)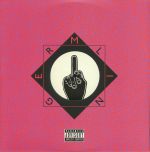 Cat: ADA 0052. Rel: 19 Feb 18
Yawn! (2:28)

A Rollerskating Jam Named Japan (3:13)

Tricorder In Sneaker (4:41)

Hashya Alright (with Kiki Hitomi) (4:45)

Negative Ease (1:36)

Arp Chop (2:54)

Chainscooter (3:34)

I'm Selling Molly (with Hardeep) (3:21)

Airdrop Slime (3:03)

Scrap Brain (3:39)

Cuts N' Scratches (0:24)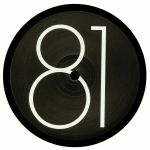 Cat: PMAWS 014. Rel: 19 Feb 18
Walking With Shadows (4:09)

AHH FFF SSS (5:37)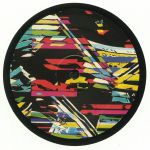 Cat: REPITCH 01LPEP1. Rel: 19 Feb 18
Pinch - "No Justice" (part 2) (4:40)

Ascion - "Getaway Highway" (4:13)

Nuel - "Biopunk" (4:43)

Galaxian - "Show Of Force" (7:19)

Drvg Cvltvre - "Dead & Gone" (6:29)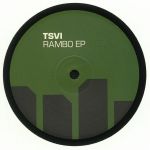 Cat: NH 007. Rel: 19 Feb 18
Pull Up (4:52)

Funky T (4:41)

Roller (4:40)

Xus Lord (with DJ JM) (4:47)

Jaguar (with Wallwork) (5:34)
VARIOUS
Cat: CAPR 107. Rel: 12 Feb 18
Mux Mool - "Intentional Death & Dismemberment Plan" (3:08)

Geotic - "Knapsack" (5:21)

Mux Mool - "Thrust" (2:47)

Mux Mool - "Raw Gore" (2:53)

Mux Mool - "Menu Chow" (2:54)

Osborne - "Sums" (3:35)

Mux Mool - "Hog Knuckles" (3:07)

Mux Mool - "Land Of Sand" (3:16)

Doseone - "Number1" (3:56)

Mux Mool - "Foghat Leghat" (3:06)

Daedelus - "Tiptoes" (4:39)

Mux Mool - "Oh Yeah" (3:02)

Mux Mool - "Grunt" (3:17)