This Week: Ambient/Drone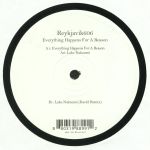 Cat: 0F0C 8. Rel: 15 Jan 18
Everything Happens For A Reason (5:59)

Lake Nakaumi (7:03)

Lake Nakaumi (Kastil remix) (7:00)
Review: The next signing of Bilbao based Forbidden Colours are modular nerds Kino Internacional and Borja Pineiro from Reykjavik606, who always challenge the fine line between music making and storytelling. On "Everything Happens For A Reason" the duo deliver a sublime serving of electronica which is best described as live drum 'n' bass, really. Smooth Rhodes melodies and dreamy orchestral pads engulf some tight live drumming on this five minute epic. The blissed out ambience of "Lake Nakaumi" follows, where this glacial and mysterious soundscape calls to mind the icy and chilling suspense of works on Canada's Silent Season imprint. Finally the Bilbao based label call in Basque techno leader Kastil for a remix - he serves up seven minutes of straight up hypnotic techno. This follows up great releases on the label from the likes of Andres Aguirre, Eduardo de la Calle and Jun Kimata.
…

Read more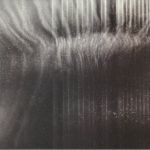 Cat: DEN 285LP. Rel: 15 Jan 18
A Forward - Facing Review (part I) (10:34)

A Forward - Facing Review (part II) (9:01)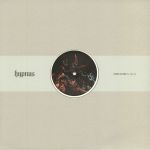 Cat: HYPNUS 015. Rel: 15 Jan 18
Red Road (6:01)

City Lights (5:30)

Biker Scene (6:42)

Tunnel (5:45)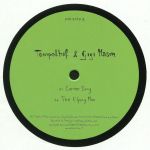 Cat: HYR 7170. Rel: 15 Jan 18
Corner Song (4:50)

The Flying Man (4:23)

Corner Song (Jex Opolis remix) (7:58)
Review: Both "Corner Song" and "The Flying Man" were first featured on Tempelhof and Gigi Masin's second collaborative album, 2016's arguably overlooked album Tsuki. Both are naturally worthy of a single release, though, as they deserve wider recognition. Both are quietly beautiful, drowsy and hazily picturesque, with gently percussive opener "Corner Song" just edging out the beat-less brilliance of "The Flying Man" - in which Masin delivers a weary and heart-aching vocal - in the "best track" stakes. On the flip you'll find a radical re-interpretation of "Corner Song" by New York producer Jex Opolis, who wraps Tempelhof and Masin's glistening guitars around a wonderfully colourful and tactile Balearic boogie groove.
…

Read more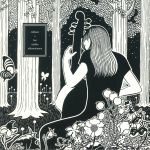 Cat: BAY 57V. Rel: 15 Jan 18
This Place In Time (2:31)

Le Labyrinthe (5:15)

Sun Against My Eyes (4:22)

Les Ondes Silencieuses (6:04)

Blue Sands (5:26)

Echoes & Coral (3:05)

Sea Of Tranquillity (5:42)

Past The Long Black Land (3:41)

Le Bateau (7:00)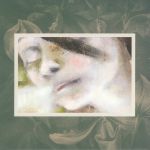 Cat: SERE 013LP. Rel: 15 Jan 18
Queen's Court (2:51)

Night (3:33)

Whales In The Sky (2:19)

Dissolving Colour (3:14)

Underlying Reality (2:46)

Meet The Caterpillar (2:36)

Electronic Treasure (2:12)

March Of The Mysterious (3:21)

High Noon (2:40)

Grey Wind (4:53)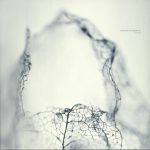 Cat: INRE 092. Rel: 15 Jan 18
Innermost Structure (5:30)

Outermost Structure (8:37)

Parabolic View (4:27)

Variegation (6:49)

Harmonices Mundi (8:15)

Methodical Random (8:52)

Ligand (6:59)

Trochilidae (6:42)

Parallel Thoughts (5:18)

Kepler's Laws (7:15)

Dendrictic Ice (6:36)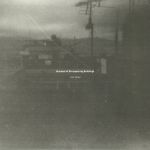 Cat: RPTD 019. Rel: 15 Jan 18
A Bridge (1:47)

A Glass Tower (3:56)

A Hill With A Hole (7:47)

A Bridge Across The Precipice (1:55)

Doll's House (2:56)

Wandering Turtle In A Maze Of A Big City (7:32)

A Bridge Across The Precipice In The High Mountains (2:24)

A Monument Of The Year 2000 (3:23)

Crystal Palace (4:43)