FORTHCOMING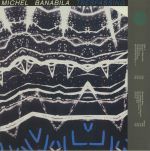 Cat: 02 SC. Rel: 09 Oct 17
Coldwave/Synth
Where Old Meets New

The Attic

Our Alien Voice

The Mandolin Tape

II

Melodica & Bells

In A Language I Can Understand

IV

Woob Blip Blip

Inner City
Review: The latest release on Canada's Seance Centre label focuses on the work of long-serving Dutch experimentalist Michel Banabila, gathering together examples of his "excursions into otherworldly and imagined realms". The first record boasts tracks recorded between 1987 and 2017, shuffling between humid, percussion-led workouts, exotic ambience, dark and creepy soundscapes and sticky electronic/acoustic fusion. The second record (clips of which are not featured here) replicates the track list of the Rotterdam artist's 1983 album Marill, a sought-after, LSD-inspired trip into Brian Eno and David Byrne territory that remains one of the most thrillingly odd (but pleasingly beautiful) ambient albums of the period. In other words, it's an absolutely essential package.
…

Read more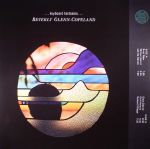 Cat: 01 SC. Rel: 11 Sep 17
Balearic/Downtempo
Ever New (7:08)

Winter Astral (6:25)

Let Us Dance (7:25)

Slow Dance (6:36)

Old Melody (4:32)

Sunset Village (7:17)
Review: Third time around for Beverly Glenn-Copeland's superb 1986 LP Keyboard Fantasies, which Invisible City Editions reissued last year. Since copies of that pressing are hard to come back, this fresh reissue should be welcomed. Musically, it's something of a killer curio: a set that sees Copeland adding weary, folksy vocals to melodious, synthesizer-based backing tracks. Stylistically it's a little more diverse than that, sitting somewhere between art-rock, lo-fi synth-soul, '80s synth-wave and new age ambience. The looseness of the instrumentation and production is particularly alluring, as is the "home-made" feel of Glenn-Copeland's heart-aching songs.
…

Read more