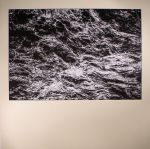 Truth Seizure (1:36)

Parasitic Seduction (2:42)

Forget About It (5:12)

Ouroboros (4:21)

Coercion (2:07)

Tunnel Vision (5:29)

Blowback (5:14)

A Grand Delusion (1:49)
Review: Glasgow's Mark Kastner, who like to travel the airwaves under the name Galaxian, has only just recently dropped a quasi LP for the Lower Parts imprint and already he's back with yet another new LP, this time for the fledgling yet endlessly pleasing boutique label Foul-Up. If you're expecting two sides of straight-up electro then you might be taken by surprise; the majority of Blowback is indeed beat-driven, but it's the spaces between the fully-formed tunes that we find particularly impressive. For instance, the dark and ominous flow of the excellent "Forget About It" is surrounded by a swarm of other beatless tunes which render it a sort of climax. In fact, this LP is all about the peaks and troths, building continuous momentum and anticipation through hollow sounds that swell and liquify on a constant basis. It is one hell of an 'electro' LP, and this sits right up there with DJ Stingray's best moments over the last five years. Don't sleep!
…

Read more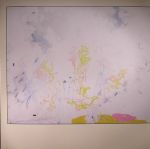 Cat: DOWN 2. Rel: 27 Feb 17
Techno
Grind Some Gravy (2:39)

Epileptic Windmill (3:25)

Sweet Remains (6:49)

Tangled Tulips (5:37)

Feints Forward (10:17)

Floating Seeds (2:45)

Flesh Lamps & Hover Boards (6:43)