This Week: Soul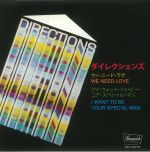 Cat: SOLID 26. Rel: 20 Nov 17
We Need Love (3:47)

I Want To Be Your Special Man (4:23)
Review: Ultra Vybe remain deep in their Brunswick excavations with these two sublime cuts from the label's super troupe of session players Directions and their one and only album. Released 1976, OG copies fetch almost L200 and just these two tracks alone hint at why. Shimmering with a strong Faze-O feel with an evocative contrast of falsetto and deep baritone and twinkling instrumentation, both tracks swoon with everything that was so smooth and emotional about the label who gave the world Jackie Wilson, The Chi-Lites and Gene Chandler. Show some love.
…

Read more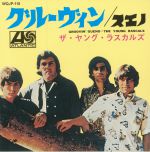 Cat: WQJP 118. Rel: 20 Nov 17
Groovin' (2:30)

Sueno (2:50)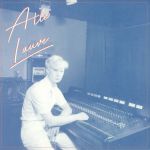 Cat: P 019. Rel: 20 Nov 17
Du Er Sa Deilig (4:33)

Ut Pa Turne (3:44)

Vekk Med Tv'en (3:30)

Hold Meg (3:17)

Du Er Den Jeg Vil Ha (3:42)

Farlig Kjaerlighet (4:06)

Alt Var Galt (3:58)

Ole Langefinger (5:14)

Fredag (4:08)

Morgenstemning (2:59)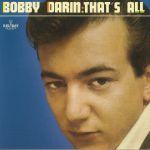 Cat: DLRA 10003. Rel: 20 Nov 17
Mack The Knife (3:09)

Beyond The Sea (2:55)

Through A Long & Sleepless Night (2:38)

Softly As In A Morning Sunrise (2:35)

She Needs Me (3:31)

It Ain't Necessarily So (3:15)

I'll Remember April (2:23)

That's The Way Love Is (3:05)

Was There A Call For Me (3:10)

Some Of These Days (2:45)

Where Is The One (3:29)

That's All (2:07)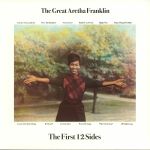 Cat: WAXL 82003. Rel: 20 Nov 17
Won't Be Long (3:09)

Over The Rainbow (2:38)

Love Is The Only Thing (2:42)

Sweet Lover (3:23)

All Night Long (2:57)

Who Needs You? (2:47)

Right Now (2:24)

Are You Sure (2:42)

Maybe I'm A Fool (3:17)

It Ain't Necessarily So (2:54)

By Myself (2:40)

Today I Sing The Blues (2:47)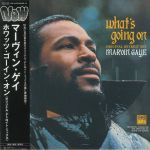 Cat: PROT 7018. Rel: 20 Nov 17
What's Going On (3:53)

What's Happening Brother (2:55)

Flyin' High (In The Friendly Sky) (3:49)

Save The Children (3:13)

God Is Love (2:36)

Mercy Mercy Me (The Ecology) (3:06)

Right On (7:26)

Wholy Holy (3:12)

Inner City Blues (Make Me Wanna Holler) (5:36)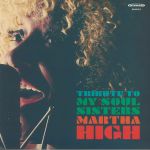 Cat: RKX 067LP. Rel: 20 Nov 17
Think (About It) (4:23)

This Is My Story (4:41)

A Little Taste Of Soul (3:02)

Things Got To Get Better (3:33)

I Cried (4:15)

Mama's Got A Bag Of Her Own (4:02)

Unwind Yourself

Don't Throw Your Love In The Garbage Can

Put In On The Line

Answer To Mother Popcorn

Mama Feelgood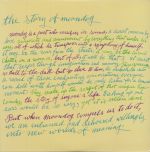 Cat: FMN 1771. Rel: 20 Nov 17
Up Broadway (5:11)

Perpetual Motion (1:11)

Gloving It (1:29)

Improvisation (Piano Solo) (3:45)

Ray Malone Softshoe (3:19)

Two Quotations In Dialogue (0:42)

5/8 In Two Shades (0:57)

Moondog's Theme (1:58)

In The Doorway (5:43)

Duet (2:28)

Trimbas In Quarters (1:46)

Wildwood (2:44)

Trimbas In Eights (0:37)

Organ Rounds (0:32)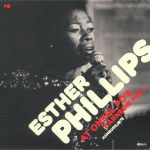 Cat: N 78047. Rel: 20 Nov 17
I've Never Found A Man (5:37)

One Night Affair (5:00)

Stormy Weather (8:52)

Man Ain't Ready (3:38)

The Blues (18:52)

Native New Yorker (12:22)

MS (6:28)

Cherry Red (12:15)

What A Difference A Day Makes (13:08)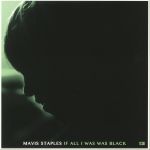 Cat: 871409 2755718. Rel: 20 Nov 17
Little Bit (3:50)

If All I Was Was Black (3:55)

Who Told You That (2:48)

Ain't No Doubt About It (3:19)

Peaceful Dream (3:19)

No Time For Crying (4:37)

Build A Bridge (3:37)

We Go High (3:24)

Try Harder (3:50)

All Over Again (1:51)
VARIOUS
Cat: ROGV 050. Rel: 20 Nov 17
Clarence Carter - "Back Door Santa" (2:07)

King Curtis - "The Christmas Song" (3:07)

Otis Redding - "White Christmas" (3:05)

Joe Tex - "I'll Make Every Day Christmas (For My Woman)" (3:29)

Booker T & The MG's - "Silver Bells" (2:30)

Carla Thomas - "Gee Whiz, It's Christmas" (2:40)

Otis Redding - "Merry Christmas Baby" (2:30)

Solomon Burke - "Presents For Christmas" (3:10)

Booker T & The MG's - "Jingle Bells" (2:35)

William Bell - "Every Day Will Be Like A Holiday" (2:32)

King Curtis - "What Are You Doing New Year's Eve" (3:39)
Cat: BEWITH 023LP. Rel: 20 Nov 17
A Little Boogie (Never Hurt No One) (4:30)

Baby Don't Stop Me (4:02)

Sure Do Want You Now (3:46)

Our Time (3:44)

Rockin' You Eternally (4:20)

Got To Be Loved (3:49)

Don't Stay Away (4:00)

In Our Garden (6:18)
Review: The recently departed Leon Ware is the undisputed king of boogie. The man has released some of the most foundational albums of the disco offshoot genre, and it's probably thanks to him that we've even got electro blasting out of speakers these days. Be With reissued his fourth LP, from 1981, the timeless Rockin' You Eternally, which is a must-have for pretty much anyone who is into ANY style of dance music. In short, it's the absolute truth. "A Little Boogie (Never Hurt No One)" is basically the tune which gave boogie its name in the first place, all bouncy and full of electronic bass, while the rest of the A-side, made up utter classics like "Baby Don't Stop Me" or "Our Time", provides some of the most driving, heartfelt disco-soul known to man. The title track, "Rockin' You Eternally" is as sensual as it is masterfully produced, but our favourite has to be "Don't Stay Away, a luscious, string-led disco monster with an early electronic edge. This is some pioneering business, right here. Elektra's finest.
…

Read more