FORTHCOMING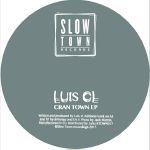 Cat: STOWN 017. Rel: 06 Nov 17
Deep House
Crantown

Lux Bounce (feat Imhotep)

Pastie (feat EN.V)
Review: Slow Town's 17th release from Melbournes Luis CL is an ode to analogue jams. The Cran town EP shows what Luis CL (one half of the Zanzibar Chanel duo and co-founder of Ruff Records) is know for: Dirty but groovy drum arrangements, analogue synths and dreamy melodies and his kind of Lo-fi and blurry mixdowns with definitely some Detroit influences. The three tracks were recorded in one take during his studio sessions.

…

Read more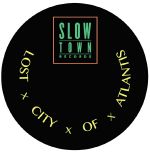 Cat: STOWN 016 . Rel: 24 Apr 17
Deep House
The Maze

Secret Code Of 7

Microchip

Four
Review: Thus far Lost City Of Atlantis has been spotted on just one 12", released on Emotions Electric two years ago and supposedly the handiwork of a producer active in the late 80s between New York and Detroit. Whether the providence is correct or not hardly matters, the most important thing is the quality of the tunes, and on this new release for Slow Town there's an abundance of hardware delights to get freaky to. "Secret Code Of 7" is a particularly bugging synth jam, while "Four" piles the swinging funk on heavy. This is certainly rough and ready house music, whenever and wherever it was made.
…

Read more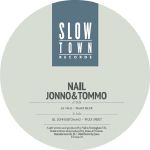 Split
(140 gram vinyl 12")
Cat: STOWN 015. Rel: 10 Oct 16
Deep House
Nail - "Shake Back" (7:58)

Jonno & Tommo - "Wolf Spirit" (3:14)
Review: Spain's Slow Town rarely fails to deliver the goods. Split, so called because it contains tracks from numerous artists, more than lives up to the label's rising reputation. It probably helps that the A-side comes from former Bent man and longtime East Midlands deep house stalwart Nail. His "Shake Back" explores similar sonic territory to Pepe Bradock's "Deep Burnt", whilst retaining the chunky, bass-heavy bottom-end recognizable from his releases for Classic, Shabby Doll and Robsoul Recordings. On the flip, there's an equally assured cut from London stalwarts Jonno & Tommo. "Wolf Spirit" is an altogether more tech-tinged affair, built around a restless electronic bassline, hypnotic percussion and woozy, late night chords.
…

Read more