Labels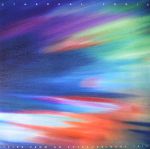 Cat: SL 011. Rel: 14 Aug 17
Ambient/Drone
Final Adjustments (1:33)

Hidden Path (5:39)

The Lobster & The Crab (5:09)

Penamber Island (6:32)

Early Reflections (5:45)

Towards Uncharted Territories (5:59)

Asteroid Field B121 (5:07)

Fridays On Mars (4:23)

Close Encounters With Strangers (3:49)

Stream Passage (1:49)

Planetary Waltz (7:02)

Moon Turn Tides (5:54)

Last Life (2:24)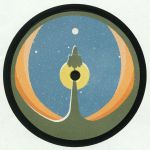 Cat: SL 013. Rel: 04 Dec 17
Minimal/Tech House
Dark Star (Cassette version) (1:16)

Mind Reverse (6:00)

Hall9000 (5:47)

Distorted Information (6:16)

164-17 (7:19)
Review: Mahy Cruz and Nichel Cruz return to the formidable SLOW LIFE imprint, under their Primary Perception moniker, and you know that means no snoozing and some quick-firing BUY buttons! These two are the heart and soul of the label, as of 2017, with their debut LP having taken the imprint from effective minimal tech to pumping, audiophile techno. This new EP, Retrofitted Future Vol.1, is exactly what the minimal scene has been lacking until now - well-constructed grooves, punchy harmonies and an analogue production which makes the rest of the game sound amateur. We can't pick a favourite, these are all solid tunes for the dancefloor, from the deeper sounds of "Mind Reverse" to the funkier edges of "Hall9000" and beyond! Be quick though, these won't hang about!
…

Read more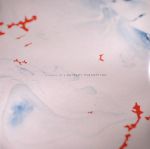 Cat: SL 010. Rel: 29 May 17
Minimal/Tech House
Sounds From Space (3:25)

Cellular Communication (6:25)

Planetary Citizen (6:19)

12Bit Spacecraft (6:42)

Quantum Theory (6:34)

Cosmic Waves (6:21)

Triplet Move (5:42)

Deathless Soul (3:53)

The Backster Effect (6:48)

Planck Scale (6:49)

Universal Consciousness (1:38)
Review: Berlin-based brothers Mahy and Nichel Cruz made something of a splash with thei 2016 debut 12" on Second Step Records Limited, the fluid, tech-tinged Research Centre. Evidence of a Primary Perception is their debut album, and offers an expanded insight into their unique musical worldview. While there are occasional trips into woozy ambient territory and the domain of vintage intelligent techno, the vast majority of tracks fix loose, live-sounding, jazz-tinged breakbeats to the kind of starry, intergalactic synths that have always been a huge feature of Motor City techno. The package also contains two tasty remixes: a bumpin' rework of "12Bit Spacecraft" by S. Moreira, and a wonderfully cosmic, Global Communications style interpretation of "Cosmic Waves" by Etheral Logic.
…

Read more