Labels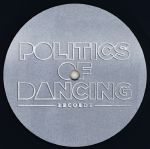 Cat: POD 013. Rel: 05 Jun 17
Minimal/Tech House
IO (Mulen) - "Prater" (8:18)

Chris Carrier - "Gift Of Hippies" (7:45)

John Jastszebski - "Combo" (6:47)

Tommy Vicari Jnr - "Take 8" (6:11)
Review: Parisian house and techno outpost Politics Of Dancing steps up with the second installment in its celebration of three years rolling out impeccable dancefloor tackle for the minimally minded generation. iO (Mulen) strides into the fray with the playful bounce of "Prater", all swirling synthesizer ripples and sharp, snagging drums. Chris Carrier meanwhile whips up an inventive twist on dub techno dynamics with some shimmering chords that rub up against subby bass and micro samples. John Jastszebski goes for a moodier effect with "Combo", aiming straight at the heads down crowd, while by way of contrast Tommi Vicari Jnr takes a beautiful, delicate approach to minimal house with the refined EP closer "Take 8".
…

Read more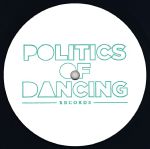 Cat: POD 015. Rel: 22 Jan 18
Deep House
Sebo K  - "Glow"

Swoy  - "Airy"

Dj Honesty  - "Syn"

Olivier Romero  - "Killa Pilla"
Review: Politics Of Dancing continues its mission to push a particular strain of highly workable minimal house for the premier league club contingent, and so it goes on this new various artists 12". Sebo K leads the charge with the shimmering tones of "Glow" while Swoy takes things in a more dreamy direction with the woozy pads that sit under a shuffling groove on "Airy". DJ Honesty has a rougher idea in mind, bringing some low-down tuffness to the record without losing that stripped back heads down approach that the label favours. Olivier Romero's "Killa Pilla" rolls out on a strange cinematic sample and a steadfast beat that should slot into any number of sets just fine.
…

Read more
Cat: POD 016. Rel: 16 Apr 18
Minimal/Tech House
Pardon Your Beg

Miss Jane

Street Feel

Street Feel (Livio & Roby remix)