Cat: MOSAIC 037. Rel: 08 May 17
Minimal/Tech House
Sullric (10:05)

Sullric (Deeper dub) (12:09)
Review: In what is surely an unexpected collaboration in the field of house and techno, Mosaic mastermind Steve O'Sullivan teams up with Ricardo Villalobos for a hypnotic trip through minimal landscapes that plays to both of their strengths. The rock-solid rhythm of "Sullric" surely belongs to O'Sullivan while the rich, subtle layers of samples, tones and other such sonic decorations come straight from the Villalobos school of production. The two mixes on this 12" only have minor differences - whichever side you drop things will get considerably deeper than they were previously. Of such ingredients are classy, immersive techno joints made.
…

Read more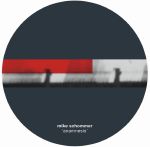 Cat: MOSAIC 039. Rel: 09 Oct 17
Techno
Invitation To Love

Remember When

Into The Night
Review: Dub techno doesn't come deeper than DeepChord, and Mike Schommer is one of those responsible for launching the legendary project. Making his return after 15 long years, Steve O'Sullivan's re-energised Mosaic Records is the perfect place to get reacquainted with the chap. "Invitation To Love" is as romantic as the title would suggest, letting gorgeous chords and pad washes ooze out over a steady ticking beat. The rhythm gets chopped up a little on "Remember When", while "Into The Night" heads into head-nodding dubstep territory with mammoth bass replaced by elegant Motor City synth shimmers.
…

Read more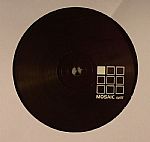 Cat: MOSAICSPLIT 01. Rel: 13 Oct 14
Deep House
Jorge Zamacona - "Effort No 3"

Ben Buitendijk - "Promised Land"
Review: REPRESS ALERT: After a 10 year hiatus, Steve O'Sullivan's Mosaic label returns under a new guise: Mosaic Split Series. This series will be split between old school artists from Mosaic and beyond and artists from the new school. This first release sees Mosaic legend Jorge Zamacona don his Urban Sombrero for the latest installment in his "mosaic efforts" series. A deep, trippy, dirty house workout in Jorge's unique style. In keeping with the whole ethos of this project we have newcomer Ben Buitendijk's offering , "Promised Land," on the flip. An ultra-deep dub house/techno track that echoes the Mosaic sound of old with a modern twist. Melodic and atmospheric, this one deserves to be played from beginning to end.
…

Read more
Played by:
Ben Sims
,
Paul Mac
,
Ze Salvador (Carpet and Snares)
,
Konnekt [De:tuned]
,
Owain Kimber (Owain K)
,
Le Loup
,
Juno Recommends Deep House
,
Sascha Dive
,
Doo
,
Lazare Hoche
,
Andre Gardeja
,
Fil Lavin
,
Juno Best Sellers 2016
,
Two Dudes in Love
,
Kashawar
,
Titonton Duvante (Residual)
,
John Devecchis
,
Borrowed Identity
…

Read more