FORTHCOMING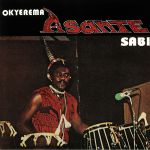 Cat: KALITALP 001. Rel: 30 Oct 17
Disco/Nu-Disco
Sabi (Get Down)

That's My Girl
Review: Kalita Records are extremely excited to announce their second release, Okyerema Asante's Ghanaian disco monster, 'Sabi (Get Down)'.

After touring the world and recording with both Hugh Masekela and Oneness of Juju, 'Sabi (Get Down)' was Okyerema's first solo record, released privately in limited numbers on his label Atumpan Records in 1980/1. Recorded and manufactured in the USA, but only ever released on the African continent, this self-funded, scarce, and brilliant afro-disco LP regularly exchanges hands for eye-watering prices.

This is the first time that 'Sabi (Get Down)' has ever been officially reissued, and we are happy to reproduce it in its original, 14 minute long form (check out Lady Eke Ete's amazing vocals at the 13 minute mark!), backed by the equally impressive 'That's My Girl' on the B side. In addition, we are glad to accompany it with extensive interview-based liner notes and never-before-seen photos, detailing Okyerema's career from his membership of Ghana's legendary band Hedzolleh to performing with Paul Simon and Fleetwood Mac twenty years later.

We hope that you love both tracks as much as we do, and invite you to join us in celebrating the musical world of Okyerema Asante!

Check out www.kalitarecords.co.uk closer to the release date for a video interview with Okyerema, and for extra photos!

…

Read more
FORTHCOMING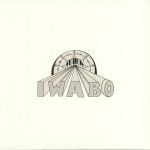 Cat: KALITA 12002. Rel: 27 Nov 17
Disco/Nu-Disco
Reggae Down

Smile On Your Face
Review: Kalita Records are proud to announce their third release, an official reissue of IWABO's 'Reggae Down', a Caribbean funk bomb of the highest calibre perfect for the modern discerning dancefloor.

The band's only ever record, originally released in June 1985 in a small pressing quantity of just five-hundred copies, 'Reggae Down' has been a staple semi-unknown weapon for various well-known selector DJs across the globe, and we feel that it is now perfect time to share this gem with you as well. The A side is perfect for moving the dancefloor into next gear, whilst 'Smile On Your Face' is a joyous reggae track designed for the more chilled occasion.

Accompanied with liner notes and a never-before-seen photo of the band, Kalita Records are excited to be unearthing and shining a light on this record once again.

There's a new beat in town.

Check out www.kalitarecords.co.uk near the time of release for an interview with IWABO band member Victor (Ireneaus) Perelion!
…

Read more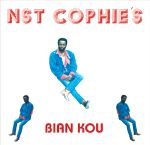 Cat: KALITA 12001. Rel: 16 Oct 17
Disco/Nu-Disco
Bian Kou

E Clolo

Mioukouna
Review: London-based reissue label Kalita is here to take you deep into the hidden corners of African grooves, kicking things off in style with this infectious selection of cuts from Ernest Koffi, otherwise known as NST Cophie's, recorded in Paris and released on a private press LP in 1980. "Bian Kou" is a loose and limber disco funk number with impeccable slap bass, while "E Clolo" brings a more rounded, distinctly 80s flavoured production. Taking over the whole B-side, "Miokouna" takes on a more distinctly Afrobeat-minded demeanour and beams the Ivory Coast sunshine into your ears with irresistible force.
…

Read more
Played by:
Charles Maurice
,
JOUTRO MUNDO
,
Mukatsuku Records Chart
,
Roual Galloway
,
Aroop Roy
,
Manu•Archeo
,
AfroBase (Radio Chart)
,
Rudy's Midnight Machine
,
Faze Action
,
Dj soFa
,
Disco Tech (DiscoDat)
,
Afro Beat Foundation
,
Kenneth bager
,
Kenny Wisdom
,
Red Greg
,
Admin
,
L'Atelier
,
Aaron L
,
Kalita Records
,
Dynamite Cuts
…

Read more