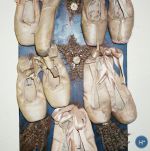 Cat: HPLS 002. Rel: 20 Mar 17
Minimal/Tech House
H+Jt 01 (5:00)

H+Va 01 (6:29)

H+Cr 01 (4:48)

H+Yy (4:41)

H+Va 01 (5:51)

H+Cr 02 (6:36)

H+Jt 02 (6:12)

H+Jm (6:23)
Review: After Hamid kicked off the H+ label last year he returns with an intriguing double pack that draws on a wide variety of collaborators to turn out some truly innovative leftfield house music sounds. There's an overarching theme of micro house hovering around Methods For The Madness Vol 1, but it's far from run of the mill stuff. The opening cut featuring Josh Tweek is a sparkling, swinging affair that piles on the funk and the delirious effects, while Jesse Morrison's own turn on the closing track winds up in a haunting, abstract slice of refined reduction.
…

Read more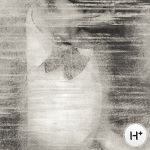 Cat: HPLS 001. Rel: 15 Aug 16
Minimal/Tech House
Track 1

Track 2

Track 3

Track 4
Review: Following various releases over the recent years , Hamid launches H+ , home for experimentations and collaborations A.
With HPLS001 He delivers four hazy and intricate cuts .
All attempts share a similar touch but yet explore slightly different articulations of the genre .
Artwork : original drawing from Daniela HuertaA
Berlin 2016A
…

Read more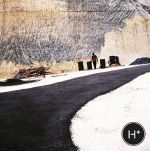 Cat: HPLS 003. Rel: 07 Aug 17
Minimal/Tech House
G76 - "Father"

H+Dk - "Tachtagol Connection"
Review: Hamid's H+ (HPLS) label continues to plough a furrow into the freakiest corners of the minimal scene, keeping the spirit of labels like Telegraph and Minibar alive with off-kilter beats, freaky sampling and wayward synth work from lesser known operators. G76 is up on the A side with the wonky wonders of "Father", packing some seriously squelchy monosynth bass and plenty of beat trickery to wriggle under the skin of the most deviant dancers. H+DK (Hamid and Denis Kaznacheev) tackle the B-side with "Tachtagol Connection", keeping the drums as slender as possible and using a sweet but subtle pad as the focus of the track. It's a simple approach, but utterly effective.
…

Read more