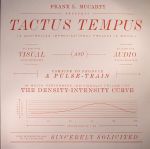 Cat: GJ 004LP. Rel: 20 Mar 17
Experimental/Electronic
Tactus Tempus (Tonal) (15:00)

Tactus Tempus (Noises & Impulses) (14:57)
Review: Here's something that should excite all those of an experimental persuasion: a recording of an obscure, 1973 "graphical" score for modular synthesizers recorded last summer by an ensemble cast that included Junior Boys man Jeremy Greenspan, Hot Chip's Joe Goddard, Simian Mobile Disco's James Shaw, and various members of the Floating Points and Caribou touring bands. We won't go into the arty premise behind Tactus Tempus, other than the fact that each musician - armed with a modular synth or other electronic music-making gadget - follows a different graphical score with mesmerizing and occasionally discordant results. The A-side "Tonal" version is a little more musical, with the flipside "Noises & Impulses" version resembling a thrillingly cacophonous collection of whizzes, bangs, and intergalactic pops.
…

Read more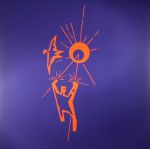 Cat: GJ 006LP. Rel: 31 Jul 17
Deep House
Earthly Delights (9:23)

Hold Time For A Day (5:27)

Follow The Moonlight (4:17)

Be Last (3:46)

Daff (6:51)
Review: Jeremy Greenspan and Taraval have been floating around in the Caribou / Four Tet domains over the last few years, with the former having released a sequence of EPs on Jialong and the latter making an appearance on the mighty Text imprint. This new collaboration on Geej, however, is an ambitious mission that neither artist has been in before; each tune on Greenspan & Taraval has been recorded live and direct, with no overdubs or lengthy editing. These analogue synth-drum experiments have simply been cut down to fit onto vinyl format, but this is about as improvisational as you can get with club music, and the results spread out across minimalistic strains of techno, beat-heavy swarms of electronica, and even a little bass science for good measure. A highly recommended affair...
…

Read more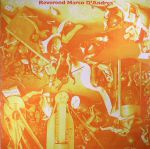 Cat: GJ 005LP. Rel: 05 Jun 17
Ambient/Drone
November (12:12)

Heaven & Earth (5:33)

Why Did Hieronymus (5:04)

A Painter (3:52)

Walls (1:46)

Daughter (5:04)

Fall (5:17)

Chasing Snow (5:13)