Labels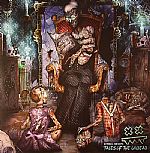 Cat: EATBRAINLP 0012. Rel: 12 May 14
Drum And Bass
Jade - "What You Are"

Disphonia - "War Bunker"
Cat: EATBRAINLP 002003. Rel: 18 Apr 16
Drum And Bass
Jade & State Of Mind - "Respirator" (5:37)

Dub Elements - "Pow" (5:39)
Review: Monstrous tech from the leading label in neuro right now.... First up we find label bossman Jade teaming up with New Zealand herberts State Of Mind for the 1.21 gigawatt shock-out "Respirator". With a metallic dynamic to the bass that punches with singular and refuses to sustain and drown out the whole track, it punches with a refreshing energy. Spanish duo Dub Elements take care of the flip with a denser damager that comprises four basslines, each one carefully layered and positioned to create a clear but vicious punch.
…

Read more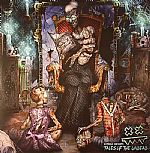 Cat: EATBRAINLP 001. Rel: 28 Apr 14
Drum And Bass
Mindscape & Jade - "Friday The 13th" (feat Coppa)

Zombie Cats - "Grey Town"