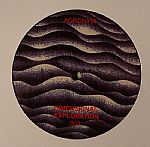 Cat: DIM 003. Rel: 13 Jan 14
Techno
Oceanus

Pelagic

Photic

Bathyal
Review: There's plenty to get excited about with the emergence of Swedish deep techno operator Acronym, as has been demonstrated on the laid bare, haunting twelves in the Dimensional Exploration series and an appearance on Northern Electronics. This latest offering is no different, dancing a fine line between ambient drone abandon and sunken techno with arresting results. "Pelagic" may pile on plenty of drums but they're shaped so as not to disturb the thick blanket of pad that hangs over the track. "Photic" meanwhile works on a stepped kick pattern that punches through a murk of hazy, distant synths, forever caught in a hypnotic loop. This may be strung-out and repetitive, but it's the finest example of how to make that approach work.
…

Read more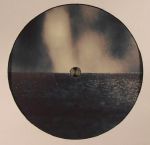 Cat: DIM 004. Rel: 20 Mar 17
Techno
Submarine K-221 (6:05)

Off The Grid (7:52)

It Lives Below (6:09)

To Breath Under Water (7:18)
Review: Acronym's techno flavours get more diverse with each new release, and it has to be said that the producer is stacking up a seriously impressive catalogue now. With a constant stream of releases for labels like Semantica and Northern Electronics, he has stepped out of the shadows and into our most calibrated radars here at Juno HQ; this has also been an important move in promoting his own Dimensional Exploration label, a unit reserved solely for his own sonic experiments. This is the fourth instalment in the series, and Acronym has clearly stocked up the right amount of energy for these four diverse and sublime slices of techno hedonism. As such, "Submarine K-221" unleashes a subtle, broken techno rhythm driven by a strangely tropical sample that rotates around a sharp slew of percussion, which drops into the comparatively more contained bleeps and punches of "Off The Grid". The flip side starts off screaming and squelching all over the place with the cavernous "It Lives Below", whereas "To Breath Under Water" injects a subtly dubbed-out, refreshingly aqueous groove that reminds us of Dozzy's Aquaplano project. Lush.
…

Read more