Labels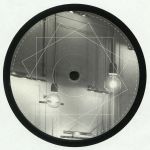 Cat: BQD 042. Rel: 27 Nov 17
Minimal/Tech House
Kamran Sadeghi - "Come Here" (13:27)

Kamran Sadeghi - "Compound Eye" (6:51)

Kamran Sadeghi & Dana Ruh - "Call & Response" (7:02)
Review: American minimal maestro Kamran Sadeghi is without a doubt one the most singular talents in techno at the moment and here offers yet more refreshing perspectives for Dana Ruh and Anthea's Broquade imprint. This follows up some killer releases of later of late by the NYC/Berlin based live act on Meander and Fasten Musique. On the A side we have the stripped back trance induction exercise of "Come Here" most likely conjured from is impressive modular setup, awash in glitchy delay drenched drums and whirry synth textures. On the flip, "Compound Eye" is a more energetic effort with its tribal drum workout beneath airy pads and analogue blips and blurps - all combined for tremendous hypnotic effect. Finally, he teams up with label boss Ruh for a drastic change of vibe - but not altogether unpleasant! The boompty business of "Call & Response" sees Sadeghi's studio wizardry combine with Ruh's sense of swing perfectly on this sunny afterhours joint - that wouldn't sound out of place aboard the Hoppetosse on a Sunday morning!
…

Read more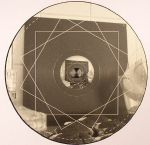 Cat: BQD 040 3. Rel: 28 Aug 17
Minimal/Tech House
Giuliano Lomonte - "Reflections" (8:10)

Jorge Gamarra & Gulp - "Valve" (8:18)

Formas - "Prisma" (5:46)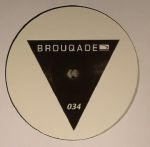 Cat: BQD 034. Rel: 15 Dec 14
Minimal/Tech House
Thing For D

Solid State

We All Want Bliss
Review: It's been a little while since the last slice of material from Anthea, but now the London based producer is back on her regular haunt Brouqade with a fresh three-tracker that delves into all kinds of stripped down techno fun and games. "Thing For D" kicks proceedings off in a spooked out fashion, using subtle drones and nervy bleeps to create an uneasy atmosphere around the tightly wound beat. "Solid State" is a looser affair with plenty of flanging percussion and a snappy funk, but it's no less eerie. "We All Want Bliss" leaves behind many of the dancefloor tropes and invites you into a more intimate headspace with vocals presumably from the lady herself.
…

Read more