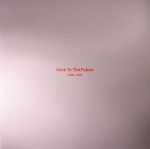 Cat: ALLINN 027. Rel: 19 Jun 17
Minimal/Tech House
Future (9:43)

Future (Coldfish remix) (7:28)

Future (Polambient remix) (5:25)

Future (Janeret remix) (9:09)

Future (Howl Ensemble remix) (7:29)

Future (Pola remix) (7:42)

Future (Jaffa Surfa remix) (8:01)
Review: Hungarian imprint All Inn has done a terrific job with this reissue of US tech-house stalwart Halo's 2000 cut "Future", a rolling, percussive, late night classic that remains one of the producer's finest tracks. Alongside the original version, there's a gaggle of new remixes stretched out across the 10" and 12" package. Coldfish provides a languid, jazz-tinged, deep "broken house" interpretation, with French producer Janeret opting for a hypnotic and loopy take reminiscent of Circulation's best work. The Howl Ensemble bumps up the bass for a more dub-fuelled deep house feel, while Jaffa Surfa opts for a more metallic tech-house vibe. Also worth checking is the PolAmbient interpretation, which launches the track into deep space via heavy sub-bass and intergalactic effects.
…

Read more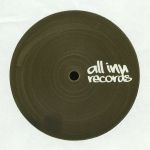 Cat: ALLINN 028. Rel: 16 Oct 17
Minimal/Tech House
Avant (8:59)

Even (7:51)

Last Man On Moon (8:14)
Review: The Premiesku trio, out of Romania, have given their countrymen a high standard to work from; composed of Livio & Roby, along with George G, these guys are the unofficial kings of tech-house, and have been since the late '00s when their catchy loops began to surface on labels such as Vakant, Desolat and of course, 20:20 Vision. They return with an effective three-tracker, out through the ever-impressive All In stable, cut specifically for dancefloor use. The opening "Avant" is a solid, no nonsense, bullet of subby kicks and rigid percussion while on the flip, "Even" switches to a more minimalistic look and feel, which leaves "Last Man On The Moon" to provide us with a hefty does of dubby bass - a true B-side gem!
…

Read more