Labels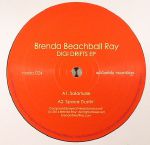 Cat: NADO 024. Rel: 04 Sep 17
Balearic/Downtempo
Solartude (6:31)

Space Dustin' (3:22)

Skip Hop To Bop (8:53)
Review: Last spotted causing a "Ramshackle Rumble" on Aficionado three years ago, Brenda B Ray returns with three more Balearic spellbinders... "Solartude" eases us in slowly with a limping, soft arpeggio that's shrouded in chimes and a growing orchestral warmth, "Space Dustin'" removes any traces of drum for an ambient sojourn into a night sky as the strings take a back seat for swooning moments of melted vocal harmonisation. "Skip Hop To Bop" closes on an upbeat note with a layered synths tease back and forth over roomy kicks and majestic beds of chimes. One of a kind.
…

Read more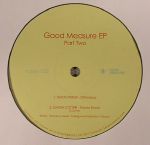 Cat: NADO 022. Rel: 29 May 17
Balearic/Downtempo
Simon Peter - "Ottimismo" (5:52)

Simon Cotter - "Pianta Road" (4:36)

Murena - "Una Prueba De Amor" (5:23)

B&B - "Read Me" (5:12)
Review: With temperatures rising and the sun threatening to stick around for a while, the time is right for the second instalment in Aficionado Recordings' compilation style Good Measure series. Sometime Claremont 56 artist Simon Peter kicks things off with the shuffling beats, dreamy chords and glistening guitars of "Ottimismo", before Document Swell man Simon Cotter reaches for the chiming synth melodies and bubbly drum machine beats on "Pianta Road". On the flip you'll find the Seahawks-meets-pitched-down-dream-house positivity of "Una Prueba De Amor" by Murena and the contemporary jazz beauty of B&B's standout "Read Me". In other words, it's another stellar collection of genuinely Balearic treats.
…

Read more