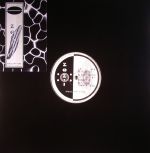 Cat: 1080V 009. Rel: 30 May 16
Deep House
Mellow Vibe (4:47)

Up (Slammin' Vers) (4:52)

Snow Globe (5:16)

Zozi Theme (5:47)
Review: In truth, most of 1080p's vinyl releases have extolled the virtues of a Mellow Vibe, though few have been quite as dreamy and picturesque as this debut EP from Sophie Sweetland's new DJ Zozi alias. While each of the four tracks makes its' dancefloor intentions clear, it's the typically Canadian dreaminess of the accompanying chords, melodies and textures that catches the ear. Throughout, there are plenty of nods to early British hardcore breakbeat (see the cheeky "Zozi Theme" and "Up (Slammin Vers)"), as well as early 808 State ("Mellow Vibe") and bouncy, cut-up deep house (the hugely enjoyable "Snow Globe"). As you'd expect from both producer and label, the whole thing is vibrant, colourful and decidedly loved-up
…

Read more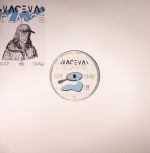 More (8:14)

Else (6:21)

Glance (6:36)

Goobye (8:11)
Review: Image Man's discography may not yet be bulging, but it already includes a couple of killer 12" singles built around dusty deep house loop jams, and melodious, Motor City-influenced explorations. On Glance, the New York native's debut for Vancouver institution 1080p, he continues on this theme. There's much to admire, from the snappy drum machine rhythms and jazz-funk loops of "More", and spacey, Detroit inspired dancefloor dreaminess of "Else", to the glassy-eyed new age house positivity of "Glance". Closer "Goobye" [sic], with its' thick, sludgy, delay-laden drums, swirling sound effects and distant vocoder vocals, is reminiscent of the halcyon days of ambient house.
…

Read more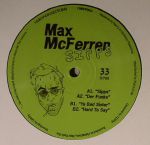 Cat: 1080V 002. Rel: 28 Sep 15
Techno
Sipps (5:13)

Der Funke (6:03)

Ya Bad Sister (4:36)

Hard To Say (6:19)
Review: Given the success of their first vinyl excursion - a selection of tracks from Project Pablo's brilliant I Want To Believe cassette - it was almost inevitable that Vancouver's 1080p would deliver more goodness on wax. This second EP comes from Max McFerren. The 12" hits hard from the off, with "Sipps" delivering an attractive blend of tough drum machine rhythms, early '90s intelligent techno riffs and cut-up soul vocal samples. "Der Funke" sits somewhere between this and classic ambient house, while "Yer Bad Sister" is a thrilling blend of house-tempo hardcore-era breakbeats, winding electronics and baggy synthesizer riffs. He repeats the trick on "Hard To Say", which sounds like a toned down take on early Squarepusher, after a night inhaling Jamaican strength smoke.
…

Read more