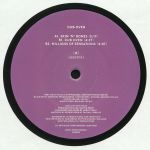 Cat: MFM 026. Rel: 13 Nov 17
Skin 'N' Bones (5:15)

Dub Oven (4:24)

Millions Of Sensations (4:09)
Review: You'd be forgiven for being unfamiliar with the work of short-lived San Francisco band Dub Oven. After all, they only released one 12" single way back in 1983, and that was a self-released, private-press affair. Happily, the dusty-fingered diggers behind Music From Memory are big fans and here offer up a re-mastered reissue. Amazingly, each of the three tracks explores different sonic territory. Contrast, for example, the Tom Tom Club-goes-synth-funk eccentricity of lead cut "Skin 'n' Bones" and "Dub Oven", a thrillingly spaced-out chunk of no-wave/electro fusion that sounds like it could have been beamed down from another universe. Then there's closer "Millions of Sensations", which sits somewhere between Japanese new wave ambience and the post-punk funk of Bristolian outfits The Pop Group and Maximum Joy.
…

Read more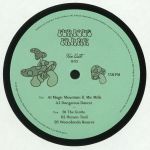 Cat: KEN 005. Rel: 13 Nov 17
Magic Mountain (feat Mic Mills) (6:50)

Dangerous Dancer (5:41)

The Grotto (5:00)

Heysen Trail (6:42)

Woorabinda Reserve (4:09)
Review: Angry Aussie adventurer Furious Frank is the latest rising talent to appear on Ken Oath Records, a label that specializes in showcasing deep house from Down Under. With five quality cuts to choose from, highlights are not hard to come by. We're particularly enjoying the head-in-the-clouds wonder that is Mic Mills hook-up "Magic Mountain", which slowly turns from a dreamy deep house shuffler into an action-packed acid rinse-out. That said, the ambient house-meets-dream house lusciousness of "The Grotto" is also sublime, while the deep electro positivity of "Haysen Trail" and "Wooribanda Reserve" have also got our tails wagging. In other words, it's an excellent EP, all told.
…

Read more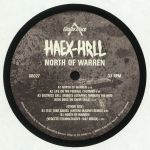 Cat: GD 027. Rel: 13 Nov 17
North Of Warren (5:06)

Life On The Federal Colonies (5:01)

Distress Call (Robots Escaping Through The Mud With Dogs On Their Tails) (4:07)

Test Tube Babies (Antoni Maiovvi remix) (8:55)

North Of Warren (Vercetti Technicolor 1997 mix) (7:06)
Review: Haex Hrll is a new project from long-serving Dutch techno and electro producer Jeroen Warmenhoven, a man best known as DJ Overdose. In some ways the new pseudonym was needed, because North of Warren is musically rather different from much of his club-centric material. The A-side contains a trio of tracks dripping in the kind of vintage synthesizer sounds and cinematic melodies found on John Carpenter's best work, with only the producer's penchant for dusty drum machine hits breaking the spell. Over on the B-side, label co-founder Anton Maovvi pays tribite to Vangelis's Blade Runner soundtrack on a superb remix of forthcoming album track "Test Tube Babies", before fellow Giallo Disco boss Vercetti Technicolour turns "North of Warren" into a mid'-90s trance throbber.
…

Read more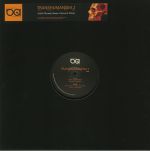 Cat: BA 066. Rel: 13 Nov 17
W1b0 - "Zero Meridian" (7:10)

RXmode - "Decryptor" (7:45)

Slaves Of Sinus - "Game Set Match" (5:25)

TFHats - "Kompromat" (6:04)
Cat: DE 184. Rel: 13 Nov 17
Underwater Sequence (5:56)

Frozen Voices (5:22)

Time X (feat Miss Kittin) (5:35)

Dancing Mekanik (5:44)

Dark Neon (6:45)

Body Diktat (5:10)

Complicated Dances (5:30)

Camisole Chimique (6:34)
Review: 2017 has been a good year for fans of The Hacker AKA long-serving producer Michel Amato. Having already impressed via rock solid EPs on Stilleben and Bordello a Parigi, Amato delivers his first full-length excursion since 2014. As you'd probably expect, Les Theatre Des Operations tends towards the alien and intergalactic, with Amato serving up a range of tracks rich in bleeping electronic melodies, unfussy drum machine rhythms and angular, TB-303 style basslines. As usual, the eight tracks neatly blur the boundaries between techno and electro - both rhythmically and sonically - while regular collaborator Miss Kittin lends a hand on moody and mind-altering LP highlight "Time X", adding some typically sleazy and stylish spoken word vocals.
…

Read more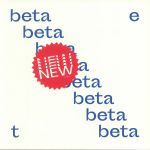 Cat: DIAG 041. Rel: 13 Nov 17
PosTAe (2:40)

Sneak 2_05 (4:38)

Rudeboy, Let's Funk (4:29)

Slippy Pig (3:39)

Drumz VIP (4:45)

Hoi!! (1:15)

Strobe (4:03)
Review: Diagonal boss Powell designed the New Beta series as a kind of re-set: an opportunity to go back go basics and make music differently. The first release in the series, which landed earlier this year, was certainly a stripped-back affair, notably free of many of the stylistic flourishes we've come to expect. This follow-up is similarly inclined and sees the lauded producer saunter through tracks that variously doff a cap to weird ambient, bubbly modular electronica, surging, sample-laden post-punk workouts (see "Rudeboy, Let's Funk"), mentalist fusions of jungle and synth-wave ("Drums VIP"), intergalactic noise and tracks that defy easy categorization. There are a few impressively melodious moments dotted throughout, with the colourful "Strobe" standing out.
…

Read more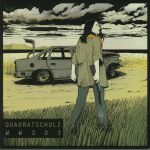 WW303
(coloured vinyl 2xLP + MP3 download code)
Cat: SHIPLP 06. Rel: 13 Nov 17
White Glove Testing (2:35)

CV Tuning (3:58)

Kran (4:55)

Ring The Bell (Tribute) (5:00)

Chateau Mitterrand (4:57)

Der Rasende Roland (3:54)

Piloten (3:54)

Ferrofluid (feat Wolfgangschaltung) (4:39)

Robotic Dancer (4:35)

WW303 (part 1 & 2) (7:17)