This Week: Drum And Bass
Cat: LOVWAX 08. Rel: 19 Mar 18
So Be It, Lumbricina (5:40)

Dooky (6:48)

So Be It, Lumbricina (Rognvald remix) (7:01)
Review: After drifting between labels for over a decade, dgoHn (the recording alias of veteran drum and bass producer John Cunnane) seems to have found a settled home. This is his third EP for Love Love Records since 2016, and something of a retro-futurist treat. A-side "So Be It, Lumbricina" craftily combines the enveloping dreaminess and melodious positivity of early Good Looking Records style liquid funk with the bustling, Amen break-driven, sharply edited rhythmic swing of vintage jungle. Cunnane goes deeper on "Dooky", wrapping spooky aural textures and razor-sharp sub bass around hot-steppin' beats, before Rognvald gives "So Be It, Lumbricina" the dark and moody jungle treatment.
…

Read more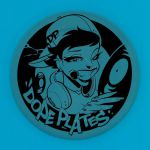 Cat: DOPE 005. Rel: 19 Mar 18
Sicknote - "2000 AD" (6:56)

Scape - "Escapism" (6:18)

Mark Kloud - "Strength" (6:47)
Cat: DT 002. Rel: 19 Mar 18
Deja Vu Bass (feat DJ Di'jital) (4:40)

Booty In The Jungle (6:16)
Review: Depending on your viewpoint, crafting a bustling electro-breaks smasher out of a prominent sample from an old Spandau Ballet classic (as previously gripped by P.M Dawn) is either cheeky genius or cheesy silliness. In the case of "Deja vu Bass", the Textasy and DJ Dij'ital collabration that opens up this latest Dolphin Traxx 12", we're inclined to think that it's the former. Put it this way: the track is not only brilliantly put together, it's guaranteed to get a great response if dropped at the right time. Over on side B, Textasy goes solo for "Booty in the Jungle", a pleasingly no-holds-barred tribute to early jungle that's skittish, squelchy, bustling and occasionally pleasingly tuneful.
…

Read more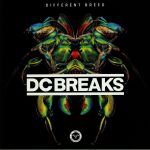 Cat: RAMMLP 27. Rel: 19 Mar 18
Never Stop (5:21)

Underground (3:52)

No One Like You (feat Niara Scarlett) (3:01)

Step Up (4:34)

Everybody (3:09)

Moving On (5:40)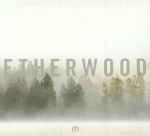 Cat: MEDIC 77CD. Rel: 19 Mar 18
In Stillness

A Hundred Oceans (feat FEELS)

You're Missing Life

Climbing

Fire Lit Sky

Bear's Breeches (feat Anile)

Taken Away

Lay Your Armour Down

Everything You Are

Metsa

Frozen Grass

Shining Over Me

Surrendered

Three Eagles

In The Wind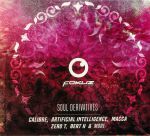 VARIOUS
Cat: FOKUZ 092CD. Rel: 19 Mar 18
Satl - "Forward Thinking" (Calibre remix)

Lenzman - "String City" (Artificial Intelligence remix)

Bert H & All Mode - "Won't Be" (Zero T remix)

Soligen & Wednesday Amelia - "Child" (T&Veve remix)

Edlan - "Lone Pine" (feat Joan De Bruyn - Macca remix)

SD - "In Your Eyes"

Humanature - "Whisper" (Bert H remix)

Anthony Kasper - "Over Under"

Melinki & Verva - "Eye On You" (feat Tali)

Facing Jinx, Philth & Wreckless - "Give It Up"

Djah - "Dialogue"

Panties

Smote - "My World" (Edlan remix)

Seba & Jr Vallo - "Corners"
Review: Astonishingly, it's been nearly two decades since Fokuz Recordings started releasing music. In that time, the Dutch imprint has become one of the go-to sources of melodious, soulful drum & bass. For proof, check the label's latest compilation, a sun-kissed dance through life affirming cuts from label regulars old and new. Highlights naturally come thick and fast, from the swirling strings, rush-inducing drops and punchy rhythms of Artificial Intelligence's remix of Lenzman's "String City", and the delicate pianos-meets-bombastic bottom-end pressure of SD's "In Your Eyes", to the mind-altering sub-bass and climax-inducing chord progressions of Anthony Kasper's "Over Under" and the rolling warmth of Djah's "Dialogue".
…

Read more