This Week: Drum And Bass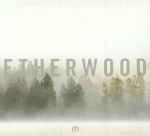 Cat: MEDIC 77CD. Rel: 19 Mar 18
In Stillness

A Hundred Oceans (feat FEELS)

You're Missing Life

Climbing

Fire Lit Sky

Bear's Breeches (feat Anile)

Taken Away

Lay Your Armour Down

Everything You Are

Metsa

Frozen Grass

Shining Over Me

Surrendered

Three Eagles

In The Wind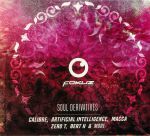 VARIOUS
Cat: FOKUZ 092CD. Rel: 19 Mar 18
Satl - "Forward Thinking" (Calibre remix)

Lenzman - "String City" (Artificial Intelligence remix)

Bert H & All Mode - "Won't Be" (Zero T remix)

Soligen & Wednesday Amelia - "Child" (T&Veve remix)

Edlan - "Lone Pine" (feat Joan De Bruyn - Macca remix)

SD - "In Your Eyes"

Humanature - "Whisper" (Bert H remix)

Anthony Kasper - "Over Under"

Melinki & Verva - "Eye On You" (feat Tali)

Facing Jinx, Philth & Wreckless - "Give It Up"

Djah - "Dialogue"

Panties

Smote - "My World" (Edlan remix)

Seba & Jr Vallo - "Corners"
Review: Astonishingly, it's been nearly two decades since Fokuz Recordings started releasing music. In that time, the Dutch imprint has become one of the go-to sources of melodious, soulful drum & bass. For proof, check the label's latest compilation, a sun-kissed dance through life affirming cuts from label regulars old and new. Highlights naturally come thick and fast, from the swirling strings, rush-inducing drops and punchy rhythms of Artificial Intelligence's remix of Lenzman's "String City", and the delicate pianos-meets-bombastic bottom-end pressure of SD's "In Your Eyes", to the mind-altering sub-bass and climax-inducing chord progressions of Anthony Kasper's "Over Under" and the rolling warmth of Djah's "Dialogue".
…

Read more