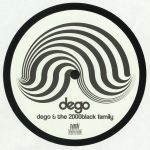 Cat: NERO 039. Rel: 13 Nov 17
The Way It Should Be (7:34)

Spiritual Reconnaissance (4:30)

The Way It Should Be (dub) (4:22)
Played by:
Mukatsuku Records Chart
,
Alex Attias
,
STEREO 12"
,
Goshawk/Rhythm Plate
,
Dusty / Jazz & Milk
,
Alex Zuiev
,
Record Breakin' Music
,
Tooli (Local Talk / OMENA)
,
Yoshi Okino (Kyoto Jazz Massive)
,
Dj Prophet
,
ISOUL8 (Volcov)
,
Your Name (Legalize Lambada)
,
Andrea passenger
,
Nicola conte
,
Ricardo Miranda
,
Rikki Humphrey
,
Aleqs Notal
…

Read more
All For Love
(numbered hand-stamped 12" + insert in hand-stamped sleeve)
Cat: TDL 004. Rel: 13 Nov 17
Algorithm Rock (feat Nyasha) (3:05)

All Out For Love (3:29)

17.04 Tuesday (3:48)

The Battle Of Trafalgar (feat Nyasha) (3:52)

Peri Peri Stake Out (feat Nyasha) (3:51)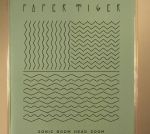 Cat: WAHCASS 001. Rel: 13 Nov 17
Sonic Boom Head Zoom (18:50)

Sonic Boom Head Zoom 2 (33:30)

Sonic Boom Head Zoom 3 (31:24)

Sonic Boom Head Zoom 4 (34:47)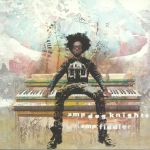 Cat: MM 41. Rel: 13 Nov 17
It's Alright (Waajeed Earl Flynn mix) (4:39)

Through Your Soul (feat Bubz Fiddler & James Yancey) (4:44)

Put Me In Your Pocket (feat The Dames Brown & Chris Bruce) (2:32)

No Politics (feat Neco Redd) (5:22)

Keep Coming (4:05)

I'm Feeling You (6:17)

Say So (5:49)

It's Alright (5:31)

Good Vibes (3:40)
Review: Before finally establishing himself as a neo-soul star in the mid-2000s (he'd been going for decades before that, of course), Joseph 'Amp' Fiddler recorded a couple of 12" singles for fellow Detroiter Moodymann's Mahogani Music imprint as Amp Dog Knight. It's perhaps fitting, then, that his new album for the label is named in honour of that alias. Interestingly, while those EPs saw him turning his hand to deep, organic and soulful house, this album is packed with superior quality "proper" soul. Of course, you'll find a range of influences dotted throughout - fuzzy soul-rock, R&B, hip-hop, dub, jazz-funk and even a dash of Detroit deep house (see the Moodymann-ish "I'm Feeling You") - but by and large these are incorporated into Fiddler's trademark slinky and soulful audio soup.
…

Read more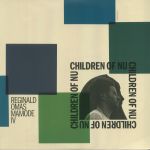 Cat: FEP 024. Rel: 13 Nov 17
Rollin In (0:59)

Put Your Hearts Together (3:20)

Afrika Crunk (0:55)

Us Two (interlude) (3:51)

Question They (3:22)

Nu (1:02)

Do Right (2:19)

Peoples Pattern (0:42)

Working... (3:14)

Unity (2:38)

Don't You Know? (2:28)

Poor Man (2:50)

I Guess (interlude) (3:42)

We Must Learn (skit) (0:35)

Wake Up (1:37)

Children Of Nu (1:18)

Satisfied (2:57)

This Light - Omas Sextet (3:12)