This Week: Bass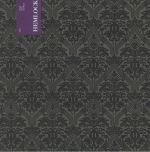 Cat: HEK 032. Rel: 20 Nov 17
Unruly (5:13)

Garys (5:42)

Lost Hours
Review: Sam Smith aka Ploy is making some of the hottest techno around at the moment and, no, the dude ain't German. Bristol-schooled and full of bass dread, Ploy's tunes have taken him from Timedance to Hessle Audio, and now onto the ever-impressive Hemlock Recordings. "Unruly" dominates the A-side with its fat, inter-galactic groove filled to the brim with hollow noise and complex percussion folds, all blowing up to a stop-start rhythm; on the flipside "Garys" chucks out another dense groove of tooled-up techno wizardry, banging and dubbed-out for maximum club tear-out, whereas "Lost Hours" lingers in outer space thanks to a beatless sway made up of kinetic bleeps and aqueous sonic shapes. Killer!
…

Read more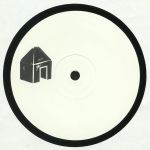 Cat: RED 001. Rel: 20 Nov 17
At Last (4:58)

Tracer (6:29)

We Can All Groove (7:46)
Review: New label Radstone Press comes not from the decaying post-industrial cities of the North, or even bass music's spiritual home of London, but rather the wild and windy Highlands of Scotland. This is particularly surprising given the ballsy, warehouse-friendly sounds of this debut 12" by up-and-coming producer Pseudopolis. A-side "At Last" is a deliciously heavy broken garage assault that flits between dreamy, synth-heavy, saucer-eyed breakdowns and rumbling, sub-heavy percussive sections. Over on side B, "Tracer" brilliant combines scattergun drum hits, bombastic sub-bass and trippy late night riffs, while "We Can All Groove" fixes the ghostly electronics and dub-influenced percussion hits of early bleep techno with the hazy, head-nodding bump of vintage dub house.
…

Read more
Cat: DUB 009. Rel: 20 Nov 17
Oral Suspension (5:22)

Oral Suspension (Big Strick remix) (8:22)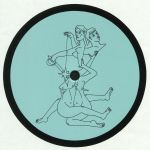 Cat: WSDM 007. Rel: 20 Nov 17
Filton Recal (6:17)

Funemployed (7:27)

Oh Well, We're All Fucked Now (5:29)

Pottlin (5:35)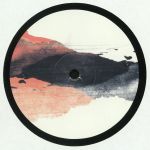 Cat: TEC 099. Rel: 20 Nov 17
Praying Mantis (4:29)

Koto Riddim (4:29)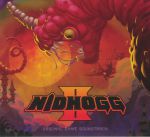 VARIOUS
Cat: CD 1PR107. Rel: 20 Nov 17
Mux Mool - "Intentional Death & Dismemberment Plan"

Geotic - "Knapsack"

Mux Mool - "Thrust"

Mux Mool - "Raw Gore"

Mux Mool - "Menu Chow"

Osborne - "Sums"

Mux Mool - "Hog Knuckles"

Mux Mool - "Land Of Sand"

Doseone - "Number1"

Mux Mool - "Foghat Leghat"

Daedelus - "Tiptoes"

Mux Mool - "Oh Yeah"

Mux Mool - "Grunt"