Artists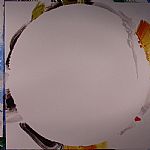 Cat: KRTNV 002. Rel: 01 Jul 13
Minimal/Tech House
Mike Trend - "Marlin Monroe"

Patrice Meiner & Archie Hamilton - "Lo Slung"

VID & Cumsecade - "Totidarunu"

Ferro - "Module"
Review: A label still in its infancy and carving out its sound, Dutch label Karton brings forth a selection of fresh faces with a spirit of adventure in their take on deep house, favouring DJ Qu style hypnotism over anything too smooth and safe. Mike Trend concocts a tense and immersive sound world through his samples, while at the same time working an effective loop ethic into the organic melee. Patrice Meiner and Archie Hamilton have a more focused drum workout on their hands, maximising on tonal hits of percussion for a stripped down tool, but VID & Cumsacde soon plunge back into the murky depths of haunting melodic content, economy of production and subtlety favoured over showboating. Ferro rounds things off with a minimal shuffler that bumps on a Perlon-ready funk.
…

Read more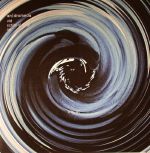 Cat: ANDROMEDA 006. Rel: 26 Jan 15
Minimal/Tech House
Cand Te Intorci

Pasul Unu

Tripusor

Dincolode

Trezirea

Landrum Bun

Linistea

Ancheira Capitolului
Review: For a small label with minute sounds, An dromeda is a heavyweight when it comes to releasing the finest in experimental, sparse and dub-laden, extra-ordinary minimal techno. Vid inaugurated the label in 2012 and now provides the outlet with its first album via a triple 12". Should you find the early releases of Giegling appealing, its likely Vid's debut LP will be of interest too through its poppy beats, watery undertones, balanced percussion and dynamic piano manoeuvres. Productions plunge deep without the need of booming kick drums as demonstrated in "Pasul Unu", or the looped chords of "Tripusor", while rustic tribalisms form in "Landrum Bun". An intriguing album transforming how we perceive the micro-isms of danceable electronic music.
…

Read more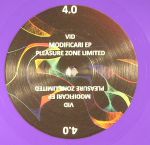 Cat: PLZ 004LTD. Rel: 21 Nov 16
Minimal/Tech House
Una Din (14:08)

Acele Dimineti (10:32)