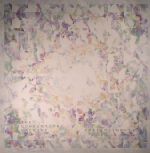 Cat: TABR 034. Rel: 15 Feb 16
Techno
New Machine

Victims Of The Dance

Street Waves

Night And Day

17 Seconds

Desire

Real World

Rorschach Techniks

Expect Nothing

The Modern Dance

No Tears

No Escape
Review: "We are excited to finally announce and share 'Presentiment', the second Long Player from The Connection Machine. This release is particularly special for us as it will be the first time in over 20 years that Jeroen and Natasja have put an album out on vinyl. Despite having a string of aliased releases in the '90s on the mighty U-Trax, a 12" during the early days of Carl Craig's Planet E, a remarkable album 'Painless' on Down Low Music, and most recently a series of in demand E.P.s with Lost Trax on Tabernacle, their output has remained tantalisingly infrequent. With 12 tracks that capture their unique and awe-inspiring sound, 'Presentiment' opens you up to a world that only The Connection Machine have access to."

…

Read more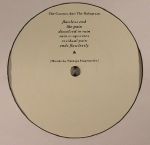 Cat: STYRAXTHECONNECTIONMACHINE. Rel: 17 Apr 17
Techno
X Manray (6:57)

Echoes From Tau Ceti (5:10)
Review: Jeroen Brandjes and Natasja Hagemeier's The Connection Machine project dates from way back into the early 90s, but the two artists have seen a resurgence as of late. This was started by the Tabernacle Records imprint in 2011, and has now branched out to the excellent Styrax Germany. Unlike some of their other recent appearances, this new hand-stamped 12" features two original tunes, both stripped-back and primed for a modern sort of dancefloor. That's not to say that the two producers have compromised on their original techniques. Far from it. Both "X Manray" and "Echoes From Tau Ceti" are the finest of analogue dance cuts, each one showcasing a different sort of house or techno strain, and together they make for a blinding outsider EP that will be a pleasing find to all sorts of DJs out there. TIP!
…

Read more