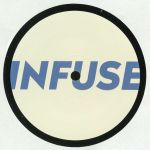 Cat: INFUSE 021. Rel: 16 Oct 17
Minimal/Tech House
Future-wise (7:29)

111 (6:53)

Move (5am dub) (7:38)
Review: Given the amount of labels he's appeared on over the years, it's something of a surprise to find that this is Subb An's first outing on INFUSE. As usual, the experienced tech-house producer delivers the goods, beginning with the undulating, bass-heavy late night hustle of funk-fuelled A-side "Future-Wise". While it's little more than a killer, bassline-driven groove with a few tweaked acid lines and strange effects now and then, there's no denying the track's dancefloor chops. He continues on a similar theme on "111", wrapping watery riffs and spacey electronic motifs around a locked-in rhythm and booming bassline, while "Move (5Am Dub)" is a similarly trippy and hypnotic affair tailor-made for early morning sets.
…

Read more
FORTHCOMING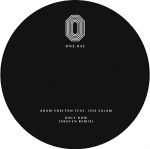 Cat: ONE 042. Rel: 16 Oct 17
Deep House
Adam Shelton - "Only Now" (Akufen remix)

Subb-an - "Self Control" (Melchior Productions Ltd remix)
Review: Following the success of the last split release from label bosses Adam Shelton and Subb-an, One Records deliver a heavy-weight remix package of 'Self Control/ Only Now' from Perlon favourites Melchior productions ltd aka Thomas Melchior and Akufen aka Horror Inc.
A standout release for the label, original tracks Self Control and Only Now are masterfully reworked by Melchior and Akufen who both utilise the distinct vocals from Isis Salam to deliver two monumental tracks. One Records have enjoyed forming a bond with Melchior this year, inviting him to play at label showcases in Barcelona for OFF Sonar and Gotwood festival in the UK. They look forward to inviting both Melchior and Akufen to upcoming label parties.

…

Read more
FORTHCOMING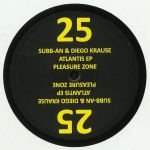 Cat: PLZ 025. Rel: 27 Oct 17
Minimal/Tech House
Atlantis 1

Atlantis 2

Atlantis 3
Review: Diego Krause seems to have been doing a tour of European studios throughout 2017. This three-track hook-up with prolific producer Subb-An is his second collaborative release of the year. Interestingly, all three tracks put bold, bustling and occasionally bass-heavy percussion to the fore. This is particularly noticeable on booming opener "Atlantic 1", whose weighty kicks, snares and drum machine cymbals are accompanied by a sizeable bassline and druggy aural textures. There's a looser and jazzier feel to "Atlantis 2", where jaunty stabs dance around a swinging late night backing track, while "Atlantis 3" is a more traditional tech-house take on the same theme.
…

Read more