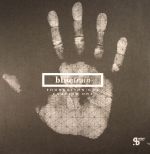 Cat: SUSH 038. Rel: 09 May 16
Techno
Friday Night Dub (version) (7:35)

Head On (extended) (8:24)

Triple B Dub (short edit) (5:39)

Strike Back (10" edit) (3:16)

Special Request (version) (7:33)
Review: Yossi Amoyal's Sushitech imprint never fails to impress, whether he's unearthing the new breed or it's just techno and house innovators he's paying due respect to just like underrated legends such as Steve O'Sullivan aka Bluetrain; who the label has released several volumes of work both new and old. This time it's for O'Sullivan's lesser known Bluetrain imprint. Long regarded secret weapons to 'those that know'. Foundation Dub: Chapter One features fresh cuts from the O'Sullivab studio and they've even been given actual track titles this time around, hooray! We particularly enjoyed the smoked out and glacial groove of "Friday Night Dub", the sublime bass driven dancefloor groove of "Head On" (which will work on any occasion we guarantee) or the proper and purist dub therapy of "Special Request" which keeps it as real as anything Basic Channel have done also.
…

Read more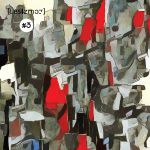 Cat: LIZM 14. Rel: 05 Sep 16
Deep House
Steve O'Sullivan - "Over And Over"

Fernando Costantini - "Who We Are"

Mike Shannon - "Talking About"

Clovis - "The River"
Review: From the label: When trends in music can come and go in the blink of an eye, ten years is a long time to stay relevant, passionate and real on the frontline. From its roots in the Parisian club scene by way of its spiritual home at Fuse in Brussels and so on to the globe-trotting, multi-faceted entity that it is today, Lessizmore is living proof of how to do a decade right. The fundamental heartbeat of this European house and techno institution is the maverick music that its affiliated artists make. Of course what the label sounds like now is not necessarily what the label sounded like back in 2006, but it's telling that some of the original characters are still with the label to this day, while many are long time members of the LIZM family that have joined the ranks over the years. In piecing together this compilation, the idea from label founders Jessica Bossuyt and Pierre Noisiez was simply to represent where their brainchild is at right now, from guests at their events in the early days to more recent collaborators of all kinds. The final EP fires up with UK techno legend Steve O'Sullivan serving a lesson in the reduced, hypnotic techno he has made his own since the 90s, measuring the ebb and flow of his production perfectly. Fernando Costantini follows in this mentality with a minimal house burner that keeps the tension simmering throughout. Canadian champion Mike Shannon warms up the B-side with a cut of snaking, experimental techno aimed squarely at the mind, drawing on expressive synth flourishes to create an engrossing, meditative atmosphere. Clovis then delivers the perfect finisher, plying all manner of organic samples into a soul-stirring blend that weighs heavy with emotion while moving with a lightness of touch.
…

Read more
Cat: MOSAIC 037. Rel: 08 May 17
Minimal/Tech House
Sullric (10:05)

Sullric (Deeper dub) (12:09)
Review: In what is surely an unexpected collaboration in the field of house and techno, Mosaic mastermind Steve O'Sullivan teams up with Ricardo Villalobos for a hypnotic trip through minimal landscapes that plays to both of their strengths. The rock-solid rhythm of "Sullric" surely belongs to O'Sullivan while the rich, subtle layers of samples, tones and other such sonic decorations come straight from the Villalobos school of production. The two mixes on this 12" only have minor differences - whichever side you drop things will get considerably deeper than they were previously. Of such ingredients are classy, immersive techno joints made.
…

Read more