Artists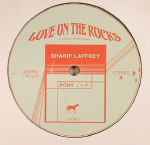 Cat: LOTR 010. Rel: 08 Aug 16
Deep House
Pony J.A.M (9:48)

Pony Roger (6:38)
Review: Paramida's Love On The Rocks imprint is in great form. Following up Indonesian Jonathan Kusuma's brilliant Underpass EP is Detroit's Sharif Laffrey with the Pony EP and following up that wicked acid anthem "Turn It Up" on Discos Capablanca last year. On the A side we've got the stomping and tunnelling peak time acid house of "Pony J.A.M." which is sure to get the kids trancing out retro-style. That sample of "It's A Fine Day" in the middle was a nice touch! On the flip "Pony Roger" is another, purely belter version of the track, almost bordering on early 90's techno by the likes of Final Cut or Cybersonik, but hey.. he's from The D right?
…

Read more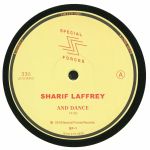 Cat: SF 1. Rel: 16 Apr 18
Deep House
And Dance (14:07)
Review: Sharif Laffrey is something of an unheralded hero of the underground Detroit scene. Active since the halcyon days of the mid-90s Motor City rave movement, his sporadic releases are rarely less than superb (as those who copped last year's radical, thrillingly wayward acid house mutilation of Pet Shop Boys "Always On My Mind/In My House" will attest). The single-sided "And Dance" is another delightfully wonky epic; a 14-minute fusion of chopped-up Italo-disco loops, rising and falling acid lines and heavily manipulated spoken word vocals. There are multiple stops, starts, breakdowns, drops and build-ups, with Laffrey subtly building up the pressure via waves of wonky Motor City electronics throughout. There aren't many of these around, so act fast if you want to secure a copy.
…

Read more