Cat: KLOCKWORKS 20.2. Rel: 09 Oct 17
Techno
Newa - "Dance Of The Warrior" (6:40)

Dax J - "Late Night Mistress" (4:51)

ROD - "Extra" (4:16)

Sterac - "Scientific Methods" (7:16)

Troy - "Flux" (5:37)

Heiko Laux - "Dark Fader" (4:25)
Review: Coming through with a steamrolling selection of techno tracks form the underbelly of Berlin's scene, it's the second chapter of the Klocksworks 20! Once again, newcomers and vintage favourites align on this collection of "perfectionist" techno; New debuts with the militant bass waves of "Dance Of The Warrior", while Holland's mighty Dax J turns in a violent wave of 90s reminiscent techno on "Late Night MIstress". The hyped-up ROD's "Extra" offers an unexpected wave of ambient delight, whereas Steve Rachmad aka Sterac returns with "Scientific Methods" in what is a shivering gunshot of industrial bleakness. Troy's "Flux", as the name suggests, hypnotises the dance floor with its heavy wash of drums and grey-scaled bass, leaving legend Heiko Laux to head for the dub wise flow on the masterfully deranged and distorted waves of "Dark Fader".
…

Read more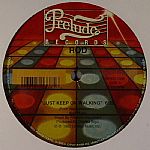 Cat: SPEC 1338. Rel: 24 Feb 03
Disco/Nu-Disco
Just Keep On Walking

Shake It Up (Do The Boogaloo)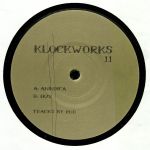 Cat: KLOCKWORKS 011. Rel: 25 Nov 13
Techno
Anindica

Hux
Review: Benny Rodrigues' (Alves Fortes Monteiro) Rod alias debuted on Klockworks in 2007 giving Ben Klock's label its seventh release. Following Etapp Kyle's debut on Klockworks earlier this year, Rod returns with the first creatively titled EP the label has released. Anindica (Klockworks 11) provides two productions, and the title track is in line with a zapping Detroit style of techno, and perhaps something you may hear played in a current Eddie 'Flashin'' Fowlkes DJ set, while the muscular, dub-tinged, European B-side of "Hux" is well a truly destined for some heavy Ben Klock rotation.
…

Read more
Played by:
Ben Sims
,
JLG
,
Dave Miller
,
Kirk Degiorgio
,
Tripeo
,
Pagalve
,
ADVANCED HUMAN (aka. DJ HI-SHOCK)
,
Max_M (M_Rec Ltd.)
,
Jinno(Enable Recordings/Japan)
,
7 Citizens / Praterei
,
Philippe Petit
,
Resident Advisor
,
Truncate
,
Sev Dah
,
Gareth Wild (EarToGround Records)
,
Facial Index (Brutaż/Piktogram/BLA)
,
Jon Rundell
…

Read more