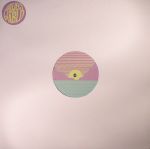 Cat: LPH 051. Rel: 15 May 17
Deep House
Risk The Rip (6:24)

Trash Town (4:59)

Vibrancy Room (7:35)

Out To Lunch (5:58)
Review: Jacques Renault's NYC based imprint returns with Montrealer Project Pablo, throwing down some sexy neon-lit grooves on the Risk The Rip EP. The title track's late night groove summons nostalgia via the grit of analogue machines and is reminiscent of early Morgan Geist. "Vibrancy Room" has that lo-fi attitude from a bedroom recording, but nonetheless is a bouncy broken beat groove supported by a detuned melody and summery keys: it works a real treat. Finally "Out To Lunch" is the track you could probably consider the most abstract: a deep and hypnotic jam awash in whirly synths and killer bumpy bassline, reminiscent of his work for Vancouver imprint 1080p.
…

Read more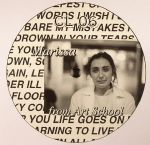 Cat: CL 06. Rel: 28 Aug 17
Deep House
Night Shift (6:07)

It's Not The Dream (5:56)

It's Not The Dream (club Lonely remix) (5:25)
Review: We've come accustomed to hearing dreamy and sumptuous fare from Project Pablo, so it's slightly disarming to find him in a more forthright mood on this Club Lonely debut. Of course, his love of tactile, mood-enhancing chord progressions remains in tact, as is proved by lead cut "Night Shift". Yet these dreamy touches merely serve as garnish atop a bustling and occasionally booming chunk of ghetto-house inspired dancefloor bump. "It's Not The Dream", a dusty and decidedly intergalactic acid track, is arguably more in-keeping with his usual fare. The Club Lonely Remix of the same track is an altogether more slamming experience.
…

Read more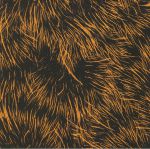 Cat: TCLR 025. Rel: 23 Oct 17
Deep House
Is It Dry? (6:31)

No Sweat (6:01)

You Know (7:29)

Oh Fer Sure (6:00)
Review: Having spent the last few years establishing himself as one of the world's most consistent makers of melodious, head-in-the-clouds deep house and blissful electronica, Project Pablo has secured a deal with Ninja Tune offshoot Technocolour. His first outing for the imprint is as colourful, hazy and tuneful as you'd expect, with glistening opener "Is It Dry?" setting the tone. The Montreal-based producer breaks up the beats a little on the cheeky but dreamy analogue funk of "No Sweat", before dropping a fistful of happy pills on the bustling, up-tempo dream house revivalism of "You Know". Finally, he explores his long-held love of breakbeat-driven tracks on the yearning but jaunty brilliance of closer "Oh Fer Sure".
…

Read more