Laroze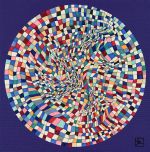 Cat: FLUX 003. Rel: 21 May 18
Deep House
Bring It Down

Port De La Lune

You Better Give Up (Kosme remix)

You Better Give Up
Review: Laroze is flying the flag for US inspired house music in France, wearing influences from Nu Groove to Mahogani Music on his sleeve and delivering that classic strain of deep house that never dulls with time. "Bring It Down" is a soul-stirring boost of energy fuelled on the hedonism of optimism of vintage 90s house, from the chords to the vocal hook. "Port De La Lune" does a damn fine job of looping up some feel-good disco licks, and "You Better Give Up" shows a different side to Laroze that feels as indebted to R&B and downtempo as house music. Kosme comes on board to do a remix of the track that reframes it as a rolling breakbeat number.
…

Read more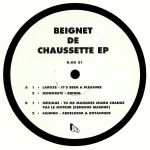 Cat: DKO 21. Rel: 26 Mar 18
Deep House
Laroze - "It's Been A Pleasure" (5:44)

Monomite - "Riding" (2:51)

Mezigue - "Tu Me Manques Mumu Change Pas Le Moteur" (Kensous Mashup) (5:18)

Sandro - "Abdelkrim & Botanique" (5:09)
Review: Rolling up sock donuts since 2013, the evergreen D.ko imprint serves up a feast once more with this delicious all-French V/A 12. Laroze makes his D.ko debut with a sprightly disco gem before Monomite adds a dash of sleazy boogie funk before Mezique takes us right back to the peak of Paris's discotheque scene with infectious robo-funking insistency. Finally label familiar and Rag Dabons cohort Sandro closes with a dewy eyed slice of emotional acid. Au revior.
…

Read more