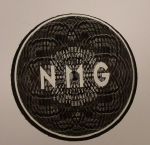 Cat: NMGR 001. Rel: 13 Apr 15
Deep Dubstep
Monster (5:11)

Despite (5:38)
Review: Prolific South London producer Kromestar has been a celebrated name on the dubstep circuit for the best part of a decade, dropping acclaimed singles on a wide variety of labels, including Hotflush, Deep Medi and Dubstar. Here he debuts on the brand new Nebula Music Group imprint, delivering a veritable assault on the senses in the shape of "Monster" - all ragged, pulverizing wobble bass, cheeky rave vocal stabs and massive, reverb-laden beats. It sounds like the sort of record that will be greeted with rapturous cheers when dropped at up-coming summer festivals. Flipside "Despite" is an altogether deeper concoction, with classic dubstep rhythms and heavy dub bass being joined by spooky melodies and spitting electronics.
…

Read more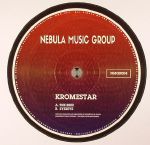 Cat: NMGR 004. Rel: 24 Jul 17
Dirty Dubstep/Trap/Grime
The Beez (4:34)

Eye2Eye (5:09)
Review: Colourful vibrations as always with OG dark dreamweaver Kromestar as he returns to Nebula Music with two contrasting tales. "The Beez" lives up to its name with its buzzing, scratching bass that's sharp, spiky and as dangerous as an angry swarm. "Eye2Eye" rubs the lotion on the bee stings beastings with a much more mystical air and energy. Sustained piped chords, molten didgeridoo bass and a vibe that can levitate grown men, Kromestar always knows how to hit the spot.
…

Read more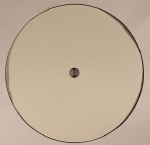 Cat: LION 002. Rel: 13 Feb 17
Deep Dubstep
Lion & Thunder (4:40)