Artists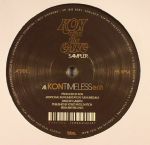 Cat: BBE 362SLP. Rel: 08 Aug 16
Disco/Nu-Disco
Kon - "Timeless" (Caserta mix) (8:10)

Kon - "Timeless" (remix - Caserta mix) (5:38)

Rainer Truby & Corrado Bucci presents Truccy - "Closer" (6:34)
Review: From Kon's forthcoming compilation on BBE entitled Kon & The Gang, this 12? sampler features two cuts taken from the LP and an exclusive remix from Boston producer and mix engineer Caserta, namely "Timeless" (Caserta mix)" a tasty serving of super deep and low slung disco goodness. A more functional edit for DJ use follows on "Timeless" (remix - Caserta mix)". On the flip Truccy (better known as Compost's Rainer Truby and Corrado Bucci) present "Closer", a gorgeous slo-mo house jam with a rolling groove fetauring all the good stuff: swirling Rhodes keys, groovy congas and hypnotic vox.
…

Read more
Played by:
JimmyTheTwin
,
Dj N◉va ▶ Rodon FM 95
,
Secret Reels
,
Replika (Deso, Swedish Brandy)
,
Alex Zuiev
,
Dave Allison (Editorial)
,
Chris Rhythm /Cool Crooners Records
,
Mike W - Kolour LTD
,
Juno Recommends Disco
,
SoulBrigada | Matasuna Records
,
I Love Disco!
,
Osmose
,
Brame & Hamo
,
Jean Claude Gavri
,
Bradford James (DS Records)
…

Read more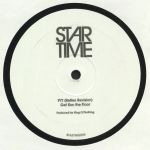 PYT (Reflex revision) (7:03)

Get On The Floor (KON remix) (10:09)
Review: Kon and Reflex combine for a cheeky 12" dedication to Michael Jackson for the fourth release on the Boston selector's increasingly on point Star Time label. Edit heaven or what? Reflex calls shotgun and reworks "PYT", amping up the vibe with much crisper drums and a whole lot more space present on that classic chorus drop. Meanwhile on the flip King Of Nothing takes "Get On The Floor" and gives it a modern day party refix complete with full-bodied dynamics, juicy slap bass and very cheeky disco bubbles in the background. Two more essential Michael Jackson edits to add to your collection.
…

Read more
Played by:
Mukatsuku Records Chart
,
Local Zero
,
Owain Kimber (Owain K)
,
Aaron Dae (Razor-N-Tape)
,
RUSTAM OSPANOFF
,
Smoove
,
Alex Boogie Cafe
,
Rudy's Midnight Machine
,
Boy Oliver
,
FINGERMAN
,
Thatmanmonkz (Shadeleaf Music)
,
Rui Maia
,
Dave Allison (Editorial)
,
Los Charly's Orchestra
,
Tooli (Local Talk / OMENA)
,
Emilio Snazz
,
Juno Recommends Disco
,
Summer Carnival Chart
,
JKriv (Razor-N-Tape)
,
DJ Raw Sugar
,
Trujillo
,
DJ Chicken George
,
Glenview Records Inc
,
SIMON OZBIZTON
,
Ear Trumpet (The Weekend Soul)
,
Tim Zawada
,
Juno Best Sellers 2016
,
KS French
,
Paul Withey / Sweetooth
,
Tone B. Nimble (Al-Tone Edits)
,
Pontchartrain
…

Read more