FORTHCOMING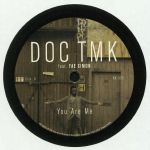 Cat: RK 005. Rel: 16 Oct 17
Hip Hop/R&B
Doc TMK - "You Are Me" (feat Fae Simon)

Greg Blackman, Kohndo, Todd Simon & Doc TMK - "Mind How You Go"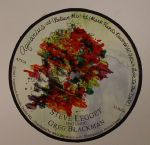 Cat: APT 08. Rel: 30 Mar 15
Deep House
Aquarius (Believe mix) (11:30)

Aquarius (Mark Hands rework) (8:26)

Aquarius (NCWs Lost In The Dmz) (7:17)
Played by:
Fat dog
,
Mark Hand
,
Casio Royale (UnknownToTheUnknown)
,
Barry (Major Problems)
,
Thomas Cox
,
Lay-far
,
Kenny Hanlon (Apartment Records)
,
Cottam
,
Agnostic Rhythm
,
Frawl
,
DJ PayAndrewBurgerDotCom
,
Departures Records
,
Djs: Most Charted - Deep House
,
Mike Khayata
,
Anaxander
,
Jock Burton
,
Kammerton
…

Read more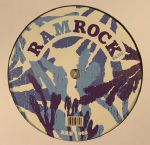 Cat: RRB 003. Rel: 10 Apr 17
Soul
Where Did The Party Go? (Lo Fi Classics original mix) (3:48)

Where Did The Party Go? (Ashley Beedle North Street remix) (5:30)

Where Did The Party Go? (Ashley Beedle North Street Stripped Back remix) (5:19)
Review: Rewind to 2014: Mr Bird and Greg Blackman released an immaculate LP on BBE. As well received as it was, however, it didn't get the vinyl justice it deserves. Until now... "Where Did The Party Go?", one of the albums many highlights, gets a limited pressing with two beautiful updates from the don Beedle. Really relishing Greg's falsettos and the swooning horns, Ashley seduces us with his slow and low North Street remix then casually undresses us with raw organ and percussion on the stripped back remix. Smouldering.
…

Read more