Artists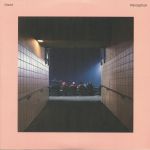 Cat: DD 001. Rel: 13 Nov 17
Deep House
Take A Chance (8:36)

Get On (6:02)

Structure (6:44)

The Wait (6:47)

My Definition (6:37)

Scattered Knowledge (7:33)

Reflection (8:23)

Equilibrium (7:49)
Review: Thanks to a pair of impressive albums and a string of fine singles on The Lauren Becall, Lobster Theremin and Mork, each new release from dusty deep house explorer Grant is keenly anticipated. Happily, we can confirm that this third full-length excursion contains some of the mysterious West Coast producer's strongest work to date. Atmospheric, melodious and hazy but with a firm dancefloor focus, it contains a string of impressively rich and bass-heavy concoctions. Highlights include the bustling beats, heavy analogue bass, deep space chords and Motor City techno style cymbals of "My Definition", the breezier dub house/vintage deep house fusion of "Reflection" and "Get On", where more intricate, heart-aching melodies gently dance around a typically woozy groove.
…

Read more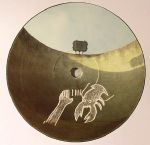 Cat: LT 036. Rel: 17 Jul 17
Deep House
Feeling (vocal mix) (7:59)

Values (6:20)

The Depth (6:20)

No Lights (7:53)
Review: Grant was first brought into the ever-expanding Lobster Theremin family late last year following the release of his rock solid Crank album on label offshoot Mork. Here he graduates to the main label via an EP of spacey analogue house positivity. Opener "Feeling (Vocal Mix)" is our pick, sounding not unlike a dreamier contemporary update of Ernest St Laurent's deep house classic "Clumsy Lobster". That said, there's plenty of treats tucked away elsewhere on the EP, including the thrusting, dub-flecked late night hypnotism of "Values" and the fluttering, analogue-rich sunrise house of closer "No Lights".

…

Read more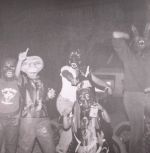 Mainstream Belief (5:00)

Bend (7:11)

Contemporate Reality (5:49)

Outsider (6:40)

Different Ways (7:13)

Shifting Views (6:09)

Around The Edge (6:36)

The Limit (5:41)

Cliche (7:12)

Social Standards (6:37)

Frame Of Mind (6:33)
Review: Grant's debut album, The Acrobat, was one of the surprise sets of 2015: a quietly impressive collection of tracks that effortlessly blended a lo-fi, industrial-influenced sensibility with clear influences from both Chicago jack-tracks and warehouse-friendly Motor City techno. This time round, it's the latter influence - expertly fused with the swing of deep house, the ear-pleasing warmth of ambient house, and the far-sighted electronics of vintage IDM - that comes to the fore. It's a blueprint that guarantees far more hits than misses, as Grant runs through a series of enjoyable, club-ready cuts. It also proves, beyond a shadow of a doubt, that the mysterious producer an artist on the rise.
…

Read more