Artists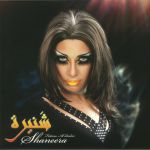 Cat: HDB 110. Rel: 16 Oct 17
Experimental/Electronic
Shaneera (feat Bobo Secret & Lama3an) (3:39)

Is2aleeha (feat Bobo Secret & Chaltham) (4:26)

Alkahaf (feat Bobo Secret & Lama3an) (4:29)

Spiral (feat Bobo Secret) (3:24)

Galby (feat Naygow) (5:01)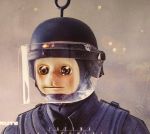 Cat: HDBCD 031. Rel: 07 Mar 16
Experimental/Electronic
Endzone (1:51)

Blood Moon (2:00)

Breach (2:00)

Curfew (2:00)

Battery (2:00)

10-34 (2:00)

Oubliette (2:00)

Blows (2:00)

Aftermath (2:00)

Fragmentation (2:00)

Power (2:00)
Review: It has been almost two years since the Fatima Al Qadiri's debut LP dropped on Hyperdub, and we're as excited now for her follow-up as when we'd heard the first one. This is because Qadiri provides us with everything to satisfy our need states; through an awry and granular sound, the artist is able to transmit a whole spectrum of moods and feelings. This makes Brute an album for anyone, and it can be enjoyed both by the party-goers and the moody corner-dwellers. The intro is a detached sort of skit that distances itself form any sort of shape, but so we're dropped in a post-futuristic world of pseudo grime, broken, detuned techno and tropical electronica. To be honest, there would be no other place for it than the mighty Hyperdub. Big release.
…

Read more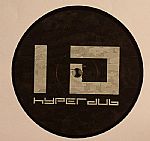 Cat: HDB 087. Rel: 29 Sep 14
Bass
Kode9 - "Pink Sham Pain Down The Drain"

The Bug - "Siren"

Dean Blunt - "Urban"

Cooly G - "Mind"

Inga Copeland - "I Am Your Ambient Wife"

Lee Gamble - "DSM"

Fatima Al Qadiri - "Shanxi"

Ikonika - "Time/Speed"

DJ Earl - "Hexagonic Sound"

DVA - "Reach The Devil"

Jeremy Greenspoon & Borys - "Gage"
Review: Take a look at the artists to grace the A-side of Decadubs 4 and you'll find a collection of names that have released some of this year's most talked about albums: Lee Gamble, Inga Copeland, The Bug and Fatima Al Qadiri. The B-side, however, hosts Hyperdub regulars like Ikonika and DVA, and the boss Kode9 of course, to more intriguing names like footworker DJ Earl and Jeremy Greenspoon & Borys who have previously released music on Dan Snaith's Jiaolong label. Dean Blunt also appears with a jazzy ambient cut, while Cooly G does the same with the sombre, vocal-driven "Mind".
…

Read more